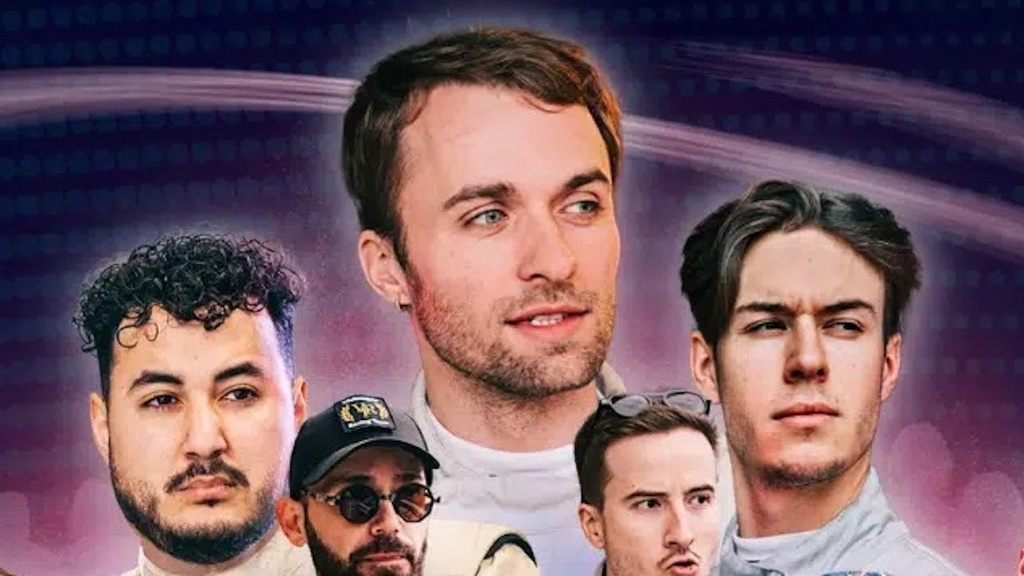 News culture GP Explorer: Looking for tickets to the Twitch event of the year? It's going to be complicated…
Three weeks after the reveal of the date of the second edition of the GP Explorer, Squeezie organized a live of the utmost importance on his Twitch channel. This one, its subscribers did not want to miss it under any circumstances since it was necessary to be ready and in the starting blocks. Shortly after the launch of live on his channel, Squeezie inaugurated the opening of the ticket office for the GP Explorer 2 and, as many expected, the places did not last long!
GP Explorer, Squeezie's Formula 4 competition returns to Twitch with a new cast
We couldn't believe that the Grand Prix Explorer (or GP Explorer), organized by Squeezie and his teams, would be a unique event. So, we were patiently waiting for the announcement… and it finally arrived on May 3. ! If you want to know everything about this second sporting event which will be broadcast live on Twitch, we have concocted you an article that provides an update on Formula 4 motor racing ! Be aware, however, that Squeezie did not call back last year's cast but that some still decided to put on the suit and the gloves to make the tires squeal. Old people, therefore, but also new duos who have greatly made their subscribers want to go there to experience it physically and all together.
During the reveal, Squeezie had saved some surprises and said that another live would arrive soon to celebrate the opening of the box office. These famous surprises notably allowed subscribers to occupy themselves for a few days since they were ready to do anything to identify the mystery duo! Among those who carried out the investigation, some hoped to see Michou there, but he ended up explaining the reasons for not participating. This track put aside, Internet users left in search of new information and they may have, a few days before Squeezie's live, unmasked the remaining candidates ! Unfortunately, not everyone will have the chance to see them in the flesh…
---
Squeezie almost fills a stadium in France in 30 minutes with the GP Explorer 2!
To be sure of having a place for this second edition of the Grand Prix Explorer, it was better to be on the lookout and available for Squeezie's live. At 8 p.m. sharp, the most famous French YouTuber had made an appointment with his subscribers on his Twitch channel. The idea was to share with them new information on this second Formula 4 race — of which the revelation of a stable that does not pass at all… — and, above all, to allow them to have a chance to be at the forefront by opening access to the ticket office, the only way to win the precious sesame for the event which will take place on September 9th. There is no need to remind you of the enthusiasm there was when the checkered flag was first raised for you to understand that all the places have gone like hot cakes !
The 60,000 places left in 30 minutes 🤯

Sorry to all those who couldn't get one, we added 20.000 compared to last year but we couldn't do more under penalty of it becoming unmanageable on site…

Thanks for all the support ❤️ #gpexplorer2

— M8 Squeezie (@xSqueeZie) May 24, 2023
On social networks, there is Squeezie who, on the one hand, cannot believe the speed at which places have passed and, on the other, the most loyal subscribers of the star YouTuber and other creators of content candidates who fume at not having obtained a place and, above all, to note that some tickets are already reselling at exorbitant prices on a whole bunch of online shopping sites between individuals. In total, 60,000 seats were sold in the space of 30 minutes, ie the equivalent of 2,000 seats per minute and 3/4 of a Stade de France when it hosts football matches. In his Twitter message, Squeezie apologizes in advance while emphasizing that he and his teams have done their best to accommodate as many people as possible.. Compared to last year, it is 50% more visitors which are expected thanks to an increase in 20,000 additional places.
---