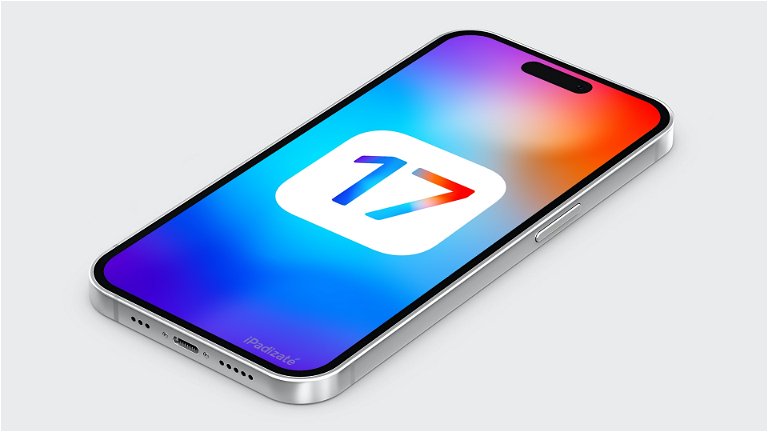 Tech companies have no qualms about copying features or even design elements from the competition if it will ensure a better experience for their users. Apple has often been a source of inspiration for its rivals, but it seems that in iOS 17, the company will copy a feature from Google that will surely be appreciated by iPhone users. It looks like the phones will be able to "transform" into smart hubs when they're in standby mode, just like the new Pixel Tablet.
The iOS 17 interface could get an interactive lock screen
According to Bloomberg's Mark Gurman, one of the most important new features in iOS 17 will be the ability to have an interactive lock screen. Until now, it was only home to notifications and, more recently, some small widgets. After the iOS 17 update, when you turn the phone to landscape mode with the screen locked, it will display a series of quick functions. You can quickly see your next calendar events, weather and notifications in a more organized way.
The recent leak also mentions a similar landscape interface for the iPad but it is not clear if it will get it at the same time. Given how close iPadOS is to iOS, it's most likely coming, if not in September, then probably a few months later.
This feature on tablets could be developed, however, for a new lower-powered tablet that is rumored to be in development. This could benefit from a magnetic back, being easy to mount on various surfaces in the house. Although it will still be a fully functional iPad, the main capabilities of this model would be to provide control over smart home devices. The new low-performance iPad, however, would be in a slower development cycle, with other products taking priority at the moment.
iOS 17, iPadOS 17 and the rest of the new versions of Apple's operating systems will be officially presented on June 5, during WWDC. The announcement of the VR Reality Pro device is also expected there.
source: Bloomberg