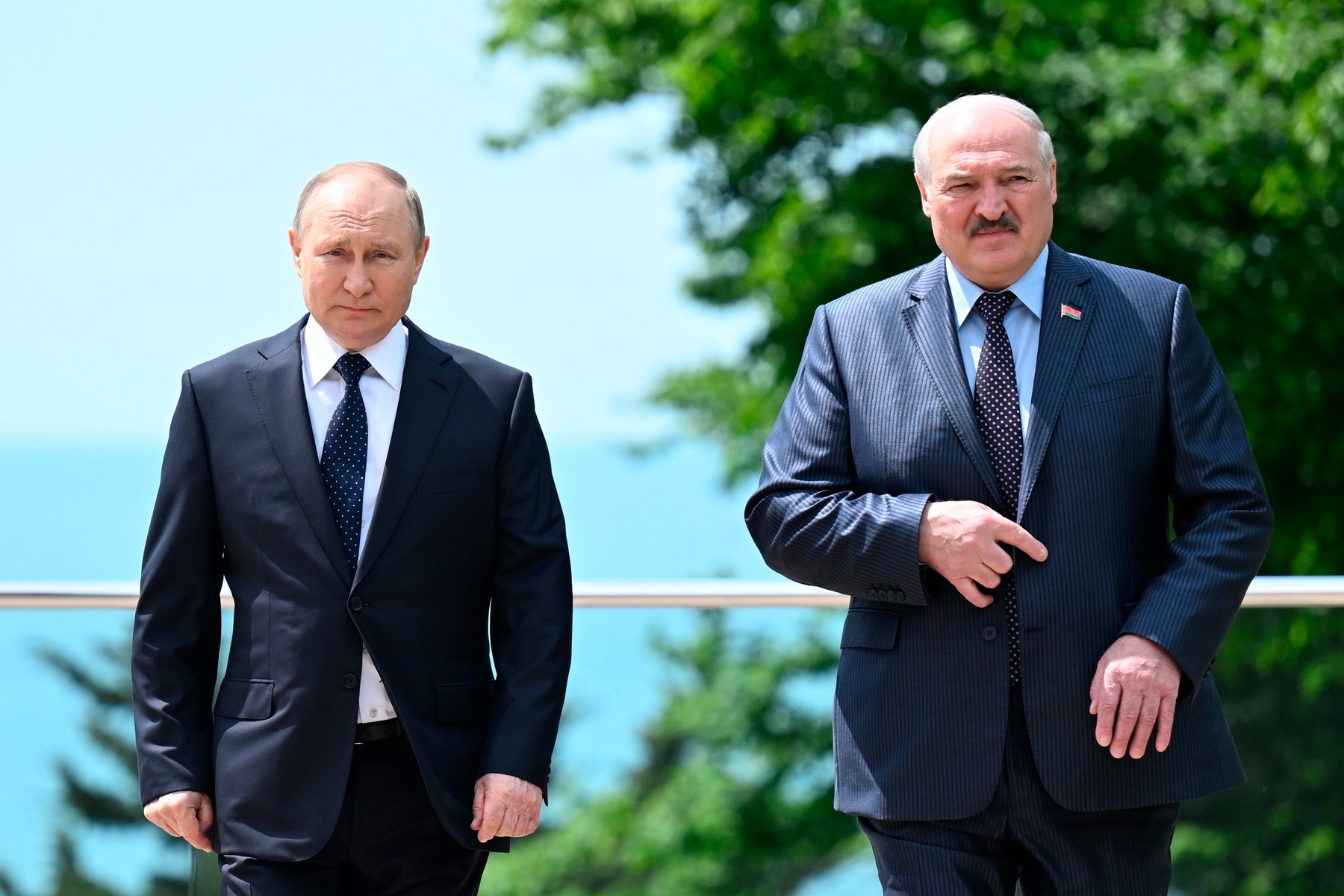 Belarusian President Aleksandr Lukashenko said on Thursday that Russia has started transferring nuclear weapons to his country, making the move announced in March by Vladimir Putin a reality.
Russia has not yet made any comment on this subject, reports AFP, quoted by Agerpres.
"The transfer of nuclear loads has started, that has already started," Lukashenko said in response to a Russian journalist, according to a video broadcast by the official Telegram account of the Belarusian presidency, Pul Pervogo.
Lukashenko, who is in Moscow on Thursday for a regional summit, was unable to say whether the weapons were already in his country.
"Maybe, I'll come back and see," said the Belarusian leader, Russia's main ally.
Lukashenko explained that Putin told him the day before that he signed the decree allowing this transfer.
The Russian president had announced on March 25 that Moscow would deploy "tactical" nuclear weapons on the territory of Belarus, a country located at the gates of the European Union, fueling fears of an escalation of the conflict in Ukraine.
The announcement raised criticism from the international community, from Western countries in particular, all the more so since the Russian leader has evoked the possibility of resorting to nuclear weapons since the beginning of the invasion of Ukraine launched in February 2022.
The leader of the Belarusian opposition in exile, Svetlana Tihanovskaia, denounced a threat to the entire European continent on Thursday.
"This not only endangers the lives of Belarusians, but creates a new threat for Ukraine, for the whole of Europe," she emphasizes on Twitter.
"When talking about tactical nuclear weapons, most of them are as powerful as the one that killed 140,000 people in Hiroshima," she added.
So-called "tactical" nuclear weapons can cause immense damage, but the range of destruction is more limited than that of "strategic" nuclear weapons.
In early April, Russia said it had begun training the Belarusian military in the use of tactical nuclear weapons.
Among other things, Putin has indicated in the past that ten planes have already been equipped in Belarus for the use of such weapons and that a special warehouse will be completed by July 1.
Belarus is not directly engaged on the ground in Ukraine, but has allowed the Russian military to use its territory to launch its attack on Ukraine in February 2022.
Editor : M.B.