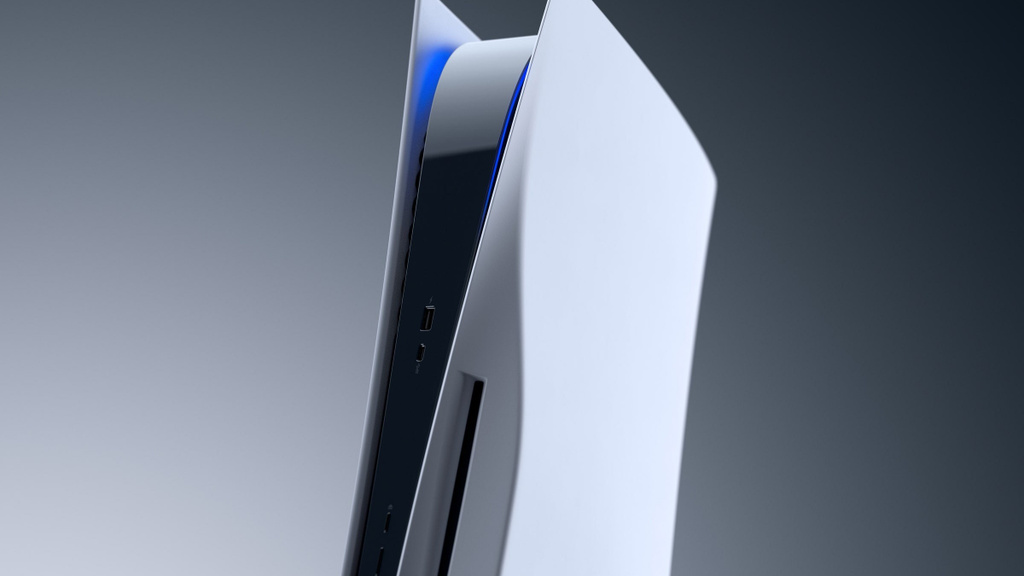 Game news PS5 Showcase: Marvel's Spider-Man 2, FF 16, MGS, Dragon's Dogma 2 and all the news you shouldn't miss during the conference
A few hours ago was held the new edition of the Playstation Showcase, an event that kicks off this season of video game announcements. And announcements, there were some great ones during the evening. We return to what should be remembered from this conference.
Summary
A few new things to watch

PSVR 2 and PROJECT Q: Sony also relies on its latest technologies

FF16, MGS 3 Remake… les "gros" du PS Showcase

Marvel's Spider-Man 2 : let's star du show
---
A few new things to watch
We start first with the new "surprises", the titles which were not necessarily expected, but which had the merit of having their little effect during this Playstation Showcase. The conference got off to a quick start with new apps like Helldivers II, a co-op TPS that explicitly borrows from the sci-fi landmark Starship Troopers. Alone or with others, you will have to face hordes of insectoid aliens to protect humanity. Various objectives, such as base defense or resource harvesting, have already been presented.
Another promising surprise is Phantom Blade 0, an action-adventure title (potentially with an RPG dimension) that comes straight from the Middle Kingdom. A real visual slap, the software runs on Unreal Engine 5 and promises frenzied combat sequences while offering a "dark fantasy" story anchored in feudal China. We find in Phantom Blade 0 a bit of Ghost of Tsushimaor even Shadows Die Twice ax and even the highly anticipated Black Myth : Wukong. A rather enticing mix.
PSVR 2 and PROJECT Q: Sony also relies on its latest technologies
More than the games themselves, Sony has also chosen to highlight its latest hardware innovations during the event. Players were able to see some new features for the PSVR 2 catalog, the giant's latest virtual reality headset, but also discovered two tech products planned soon.
First there is the "PROJECT Q", a device that looks like a portable console, or almost. The idea is to have available, in addition to its PS5, a machine allowing to play in remote play. The Project Q features an eight-inch HD screen supported by both ends of a DualSense. In idea, Project Q offers PS5 players the possibility of accessing their toy library in streaming via wifi, provided they have installed their games directly on their consoles beforehand.
In addition, Sony presented a brand new pair of bluetooth headphones, the Playstation Earbuds, which will be compatible with PS5 and PC. It will also be possible to pair them to a smartphone simultaneously.
FF16, MGS 3 Remake… les "gros" du PS Showcase
Amid the more modest announcements, Sony also showed off some big chunks at its conference. Final Fantasy XVI, whose release is just around the corner, briefly came over the head with a new trailer. See you on June 22.
At his side, there were also very beautiful people. To start with Metal Gear Solid Delta, the remake of Metal Gear Solid 3 has been mentioned with insistence for several weeks. This time, Big Boss officially returns to PC, PS5 and Xbox Series with revamped graphics, but gameplay and Level Design faithful to the original game.
We also note the presence of Dragon's Dogma 2announced for quite some time already, which showed up for the very first time during this Playstation Showcase. Assassin's Creed Mirage has been talked about again with gameplay that clearly marks a return to the fundamentals of the license. Release date scheduled for October 12, on PC, PS5, PS4, Xbox Series and Xbox One.
Another release date communicated this evening is that ofAlan Wake II, a title oh so much awaited by survival-horror enthusiasts. The tormented writer has decided to come out of the darkness for a brief moment before giving way to a major novelty: a new protagonist, Saga Anderson, who will have an entire campaign. The player will be able to follow the story of the two characters in the desired order. This new opus arrives on October 17 on PS5, Xbox Series and PC.
Marvel's Spider-Man 2 : let's star du show
The Playstation Showcase 2023 edition ended in the best possible way with a long presentation of Marvel's Spider-Man 2with the introduction of new antagonists like Kraven the hunter, but also and above all of the long, wide and cross gameplay.
With Venom's presence in the cast, fans were bound to be waiting for Spidey's symbiotic suit to arrive. A dream come true with the gameplay sequence which presents a milky Peter Parker, demonstrating the omnipotence of the symbiote with new techniques as aggressive as they are effective.
Peter Parker is back, as is his sidekick Miles Morales. The young weaver will also be there and it will be possible to alternate between the two characters at will, like in GTA 5. Our two protagonists each have their own skills that will diversify the gameplay.
Fights, canvas rides and chases… all of this makes you really want to, but what about the publication? Insomniac Games is cautious and shares "only" a release window, namely next fall. Either way, we can't wait!
---