Game news Rockstar is looking for "perfection" with GTA 6. Just that…
While it hasn't even been officially presented yet, GTA 6 is surely one of the most anticipated titles for gamers around the world. The last statements of the boss of Take Two will not help the fans to eat their brakes.
GTA? It's always a hit
It's been almost 10 years since the GTA series has seen a new episode. Indeed, released in September 2013, it is Grand Theft Auto V which continues to be talked about thanks to its still impressive sales despite its great age. Helped by an online mode that always attracts people and by its many editions, GTA V has surpassed the 180 million copies sold mark, all versions and all media combined. Rockstar's software thus ranks second among the best-selling games of all time.
Read also :
In recent financial reports, the publisher predicts $8 billion in revenue with "several groundbreaking games". It was enough for analysts to estimate a probable release of Grand Theft Auto VI during the fiscal year 2024-2025. Strauss Zelnick, CEO of Take Two, is careful not to talk about GTA, but we must recognize that we are entitled to ask ourselves some questions and make some connections.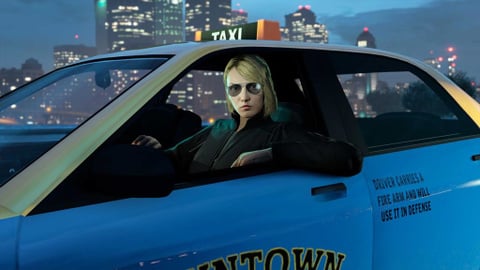 ---
The mayonnaise rises
During an appearance on The Aarthi and Sriram Show, Zelnick revealed that Rockstar is working hard to make the game close to perfection. "I think that's a challenge the folks at Rockstar face every time there's a new iteration of Grand Theft Auto." he explains. "This must be something you've never seen before" he adds, before concluding: "now Rockstar's answer is simply to strive for nothing less than perfection. We will make it". It now remains to be seen when the publisher will decide to reveal his future baby for good.. Despite some rumors, the long-awaited announcement didn't happen during Sony's PlayStation Showcase.
In the latest reports published by the group, Take Two welcomes the successful launch of the GTA+ offer in 2022 and the good health of GTA in general. The license has just passed the bar of 400 million copies sold, which is an impressive result. The publisher also has in its bag Judas, Ken Levine's next game, as well as a new BioShock.