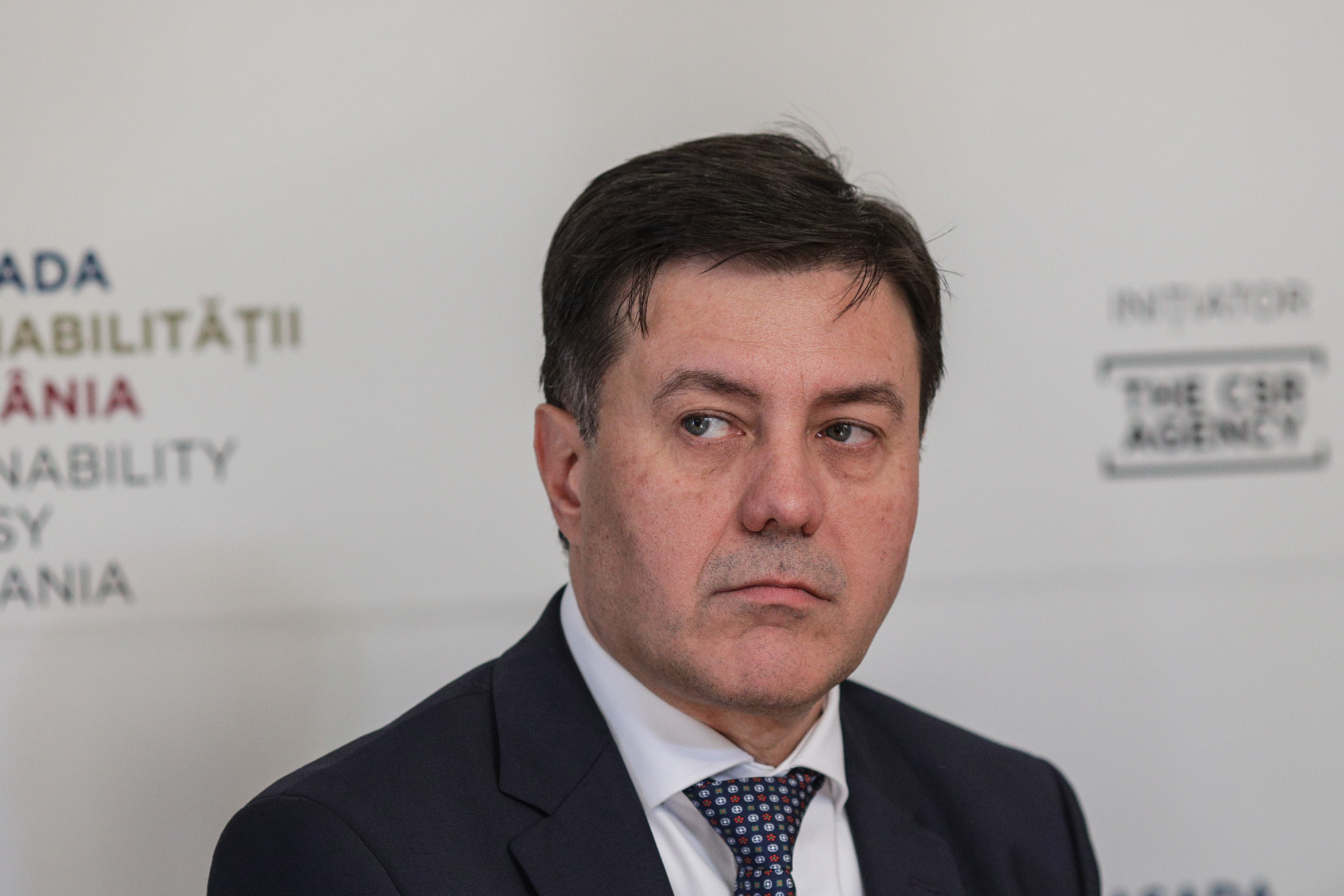 Romania, as well as Europe, have lost the battle with China in certain segments, such as battery production, but we are trying to recover this gap, the Minister of Economy, Florin Spataru, said on Thursday, informs Agerpres.
"How do we manage to have a balanced approach in the relationship with China, knowing very well that we, Romania, but also Europe have lost the battle on certain segments? And I'll give you just one example: the production of batteries. All research into battery production was done in China. We are trying to make up for this gap. That is why we must create that evaluation mechanism, that screening mechanism, but in which we have as our general interest the objectives that we must ensure and, if at a given moment, that technology transfer or cooperation with a Chinese company that will lead us in the situation of being able to locate a certain activity is necessary, as it happens in many countries, we must do it. The only label that it is a Chinese company is not enough, but for that we need mechanisms for a collaboration between the Competition Council and the Ministry of Economy, for evaluation, for appropriate screening, together with strategic partners, in order to be able to make the right decisions. This is how I see the collaboration with the Competition Council", declared Spătaru, at the conference "Competition in the current economic context – ensuring the functioning of the markets", organized by the competition authority.
The Head of Economy drew attention to the fact that future economic challenges will be much greater.
"We are talking about the economic challenges. They came with these crises. They came in the first phase with the pandemic, the energy crisis and we are looking at the competitiveness of the Romanian economy and the European economy, because I would like to go in a much broader framework, taking into account the challenges we have now. I can tell you only one thing: the future challenges that are already penciled in the future directives, in the objectives and targets that we have until 2040, until 2050 are much greater than what we see now. And I would like to give you some examples from multinational companies, which have a major impact on production chains in Romania: decarbonization, net-zero, the implementation of this net-zero strategy on the entire production chain in the automotive sector until 2030. This means renewable energy, hydrogen, retrofitting, green steel, aluminum produced through other technologies, because otherwise you will no longer be able to become the supplier of those big concerns. This is the challenge that the Romanian economy has", he claimed.
The Minister also referred to the support measures granted by the Government during these periods of crisis, emphasizing that without them, but targeted where necessary, Romania will not be able to re-engineer itself.
"Without these support measures, but targeted where they need to be, in order to create this added value, we will not be able to carry out this modernization. Consider that these large companies that we support, which are large employers in the market, have reached at the solvency limit, because the price of energy and gas in 2022 represented approximately 30% of total costs, when in 2018 it represented up to 10%. 20% of a company's budget, which normally should have gone to investments , the moment they go to the sources of financing on those indicators, those of you who are in the banking sector, you know very well that you will say 'No', because we have no certainty that this will happen. And then what is the solution ?", the official from the Economy pointed out.
Spătaru: "In 5 years, Romania's industry must be prepared for the challenges of 2030-2040"
According to him, the solution is for Romania to move towards the economic sectors where it can be competitive, a sectoral approach, directly applied and not generic schemes and the support of these projects in a very short time.
"Germany made available 200 billion euros to support its industry. The United States came up with the plan to reduce inflation – 387 billion euros. For a country like Romania, these figures become dizzying, you cannot properly support them and , then, the proposal that I had, the proposal that the Ministry of Economy has is to go to the economic sectors where we can be competitive, sectoral approach, schemes applied directly and not generic and supporting these projects in a very short time : Hydrogen Valley, already a consortium that wants to apply for European funding, the two green steel production projects from Târgovişte and Galati, all the measures that the automotive industry takes to be able to retechnology, but they need a partner state, they need a strong ministry to support such a project. In this context, the connection with the Competition Council is becoming ever closer, because together we can create those projects, those notified programs properly, properly implemented to create a competitive framework, but to ensure that our long-term objectives will be achieved", continued Florin Spătaru.
He emphasized that the institution he leads had the support in several projects that he started and continues to start, but this mechanism of reindustrialization, reefficiency or technology will continue with a much greater intensity, because we have in front of us a horizon of only 5 years. "In 5 years, Romania's industry must be prepared for the challenges of 2030 – 2040, and for that I think we have a major responsibility, because behind these decisions, behind these policies that we create, the public ministries, the Competition Council, the lives of millions of people in Romania are at stake, their jobs, the future of children and a framework that will bring investments both from abroad and from Romania", added Minister Florin Spataru.
Editor : M.L.