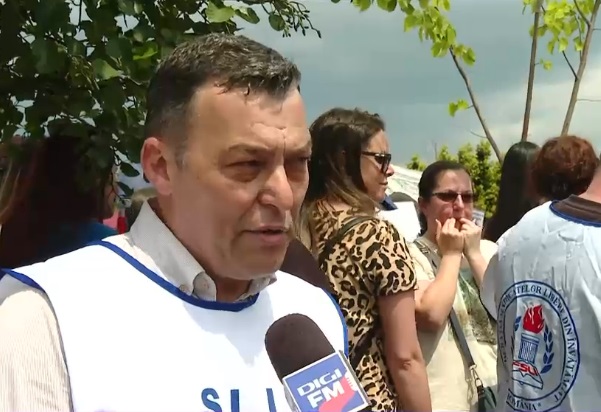 A teacher from Vrancea, who is protesting with thousands of his colleagues at the Parliament, told the Digi24 reporter that the offers received for their demands are offensive and emphasized that all the teachers had more expectations from Klaus Iohannis, which they colleague. "But I wasn't lucky, just unlucky," he concluded.
Constantin Ionescu, a teacher at a school in Vrancea, told the Digi24 reporter that his and his colleagues' message is for the Government to immediately come up with a concrete solution to increase salaries, because the level of salaries now is deplorable.
"Colleagues called the proposals crumbs, we feel offended by these cards, more social vouchers.
I, with degree 1 and almost 30 years of experience, earn around 4,200 lei net. I'm struggling enough, I have bank payments, kids in college, bills, the price of basic food has tripled.
We expect that especially the governors, we have many expectations from the president of Romania, our colleague so to speak, but we were not lucky, just unlucky, to receive a 16% increase", said the teacher.
He said that all the teachers where he teaches are on strike and that in Vrancea county, participation in the protest is 100%.
At the same time, he added that the strike is supported by parents and students.
Editor : G.M.