News culture 'The dumbest thing an actor has ever done' this Hollywood star turned down the lead role in Avatar and he sorely regrets it
Matt Damon is what is called a Hollywood superstar, to say the least. A well-known anecdote about him dates back to the 2000s: James Cameron had offered him the title role in Avatar, something he … refused.
The regret of a life
The story is well known: in the 2000s, while Avatar was in full concoction, James Cameron came to Matt Damon to offer him the title role. He even turned out to be frank, admitting to the actor that he had priority and that in the event of refusal, he would turn to an actor not necessarily known to the general public. Nevertheless, if Matt Damon had accepted, he would have received 10% of the receipts.
The rest, we know. Matt Damon refused and the film was a phenomenal success: it thus missed an exorbitant cachet of 250 million dollars, in addition to not embodying the biggest blockbuster of Hollywood. Even today, he bites his fingers as he confides to Entertainment Tonight.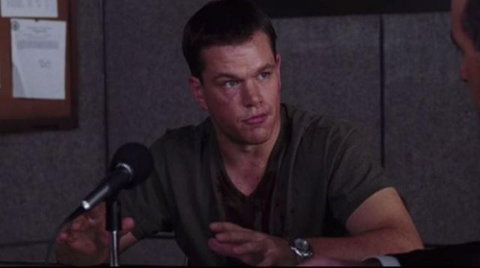 Oops, I did it again
It was therefore during a promotional tour with Zoe Saldana (Neytiri in Avatar) that Matt Damon returned to his famous decision, that of refusing to play in the film phenomenon. For him, it is simply "the stupidest thing an actor has ever done in the history of cinema".
"I don't think your career has suffered from it", reassures Saldana, however. It must be said that for once, the actress appeared both in Avatar, but also in Avengers Endgame, the two most profitable films ever made (not to mention Avatar Infinity War). A feat of arms that Matt Damon rightly underlines during the discussion. "I've probably done about 50 movies. I've never been in a movie that made $1 billion"he says.
"I didn't plan it, believe me"Saldana replies. "I always felt blessed to have been chosen, to have worked very hard and to have auditioned. I am not Matt Damon. I cannot refuse Avatar." Well answered, some would say.
We remind you that instead of Damon, it was finally Sam Worthington who was chosen to play Jake Sully, a role he took over in Avatar the Way of the Water.
---