News astuce The Gerudo Zelda Tears of the Kingdom Secret Club: how to enter this shop?
Want to shop at the Gerudo Secret Club in Zelda: Tears of the Kingdom, but can't get in? In this article, we explain how to enter this place that only sells clothes for the people.
To enter the Gerudo Secret Club, in The Legend of Zelda: Breath of the Wild, all you had to do was give the correct password. Except that this method is now outdated and the procedure to enter this place has totally changed. You'll have to be sneaky, a bit like the Gerudo Underground City. It will indeed go through the underground, however, the paths are totally different.
So, if you want to be part of this very private club, we invite you to consult our article which explains how to make your way to the Club Privé Gerudo de The Legend of Zelda : Tears of the Kingdom.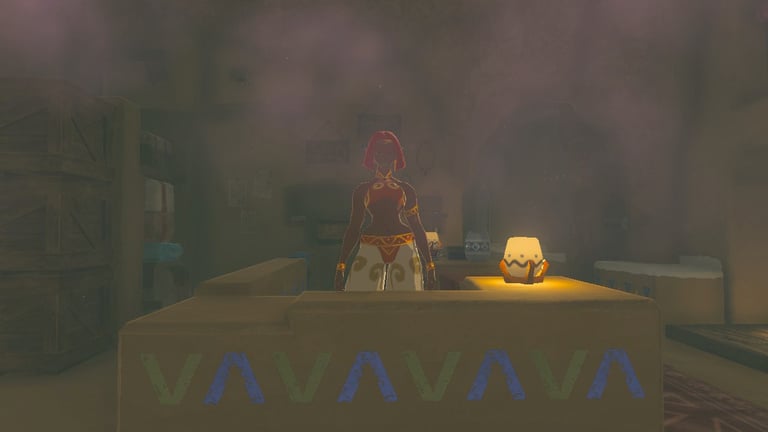 As we told you just before, the process to access the Gerudo Secret Club is the same as that of the Gerudo Underground City. However, the paths are different.
Letting you down from the well which is east of the central square of Gerudo Citytake a few steps forward and immediately on your left, you will see a path emerging behind some destructible rock. Hit here until you come across a crossroads.
Keep hitting the rock to the left and climb the wall to reach the other part of the path. Continue your journey until you arrive at a kind of buried ruin, you will be able to recognize it very easily, because the body of water stops just in front. From the center of the ruin, therefore on the ground, launch an Infiltration; you will then arrive at Club Secret Gerudo.
In this shop, you can buy many pieces of equipment, including anti-heat parts to brave the Gerudo Desert in peace or parts allowing you to move forward much more quickly in the snow or sand.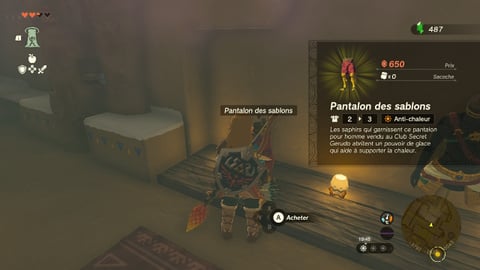 If, however, you don't have the money to buy them now, feel free to make it easier for yourself by opening a shortcut to the store. By moving the cash register at the back of the storeyou will be able to open the door that will allow you to enter and exit without having to go through the underground passages of the city.
Summary of all our guides and tips for Zelda Tears of the Kingdom