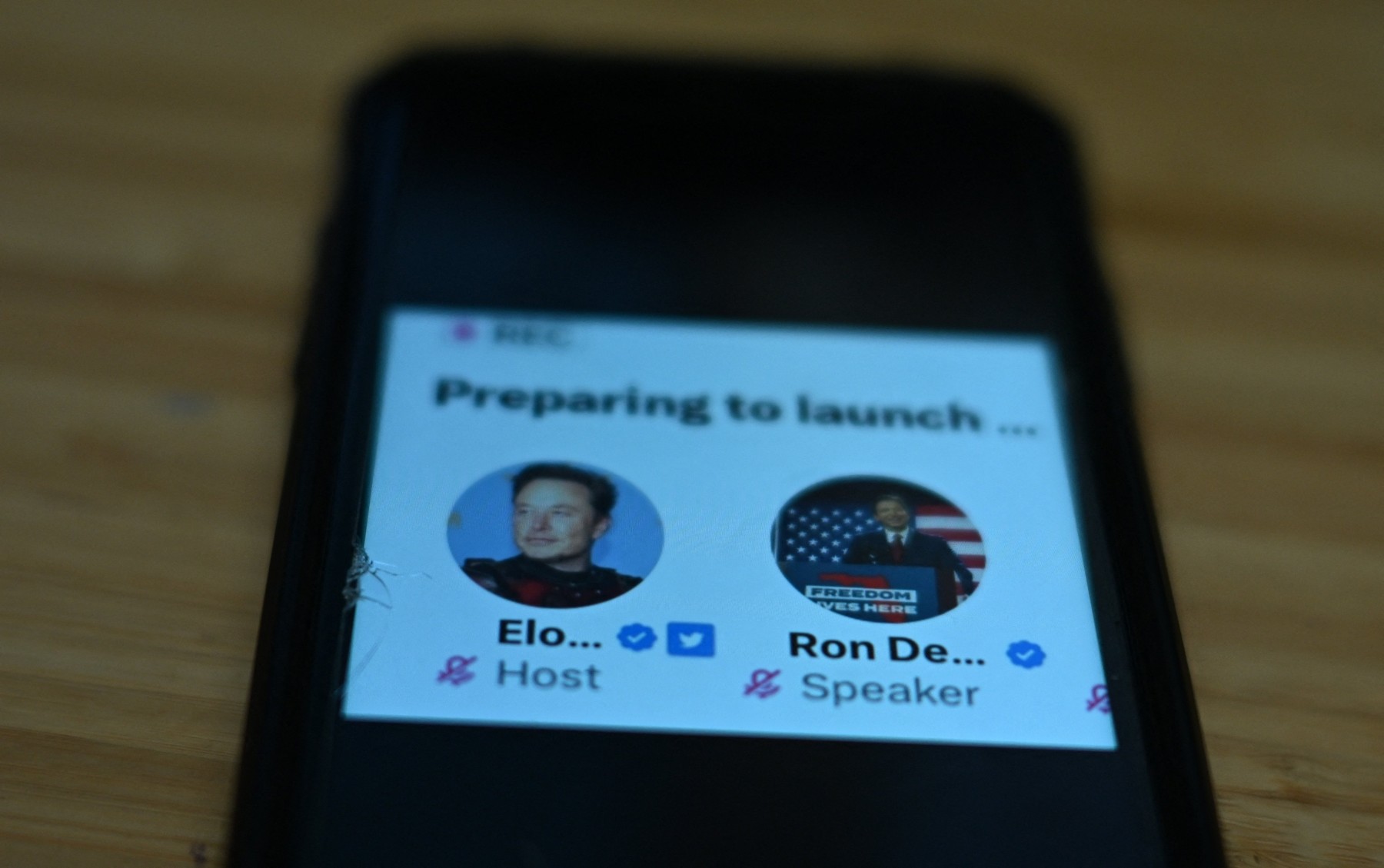 Republican Ron DeSantis announced his candidacy for the White House, but the launch of the campaign of his rival Donald Trump turned into a fiasco, affected by major technical problems.
The Florida governor's candidacy was highly anticipated by Republicans who were looking for an alternative to the former American president, whose ideas he shares, but not his excesses. It was made official on Wednesday afternoon.
In a video posted on Twitter, perceived as the main Republican challenger to the New York billionaire, he promised to "lead America's great comeback". A phrase that evokes the iconic slogan of Donald Trump's victorious 2016 campaign: "Make America Great Again"
The governor was to give more details about his candidacy during a dialogue with Elon Musk on Twitter. But serious technical problems disrupted the flow of the show, listened to by hundreds of thousands of users.
"We have a huge number of people online, so the servers are struggling a bit to keep up," said Elon Musk. "Thank you for your patience", "your microphone is not open", somehow the head of Twitter tried to manage this chaotic situation. The governor tried to present his vision for the country, always taking Florida as an example, which he turned into a laboratory of conservative ideas.
"I am committed to being an energetic leader who will address important issues," he promised, emphasizing migration issues in particular. But his message seemed muffled by the series of issues surrounding this launch. "Technical issues. Awkward silences. A total failure," said a spokesman for the former president, writes news.ro.
The winner of the Republican primaries will face the candidate chosen by the Democratic Party in November 2024 – most likely Joe Biden.
The octogenarian leader was also quick to poke fun at Ron DeSantis' campaign launch. "This link works," the presidential candidate quipped in a post on Twitter, redirecting users to his fundraising campaign.
A former naval officer, Ron DeSantis had gained popularity through ultraconservative outbursts on education and immigration. But his path to the White House is strewn with pitfalls.
Many conservatives pinned their hopes on his candidacy after his triumphant re-election as Florida leader in November 2022 — a time when Donald Trump appeared to be losing steam. But the governor now lags far behind the former president, according to numerous opinion polls.
Surveys that must be carefully analyzed, since the ballot is still far away, but which Donald Trump happily shared on Wednesday on his network, Truth Social.
The main problem of the governor of Florida, father of three children: lack of charisma. And on which the Trump camp does not hesitate to attack him.
Elected to run Florida in 2018 with the support of Donald Trump, Ron DeSantis claims to embody the new guard.
The other declared Republican candidates – Nikki Haley, Tim Scott, Asa Hutchinson – rarely exceed 5% of voting intentions at the moment.
Editor : G.M.