Game news This FPS from EA replaces guns with magic, a warrior trailer at the PlayStation Showcase
We begin to hear slowly, but surely speak of Immortals of Aveum: new franchise signed Electronic Arts, she was present last night at the PlayStation Showcase. With a new trailer, of course.
Forspoken FPS style
In an era where sequels, remakes and other remasters are multiplying, we always welcome new franchises, which represent a certain risk-taking in the video game landscape. For once, Immortals Of Aveum is directly supported by the Electronic Arts juggernaut, which trusts Ascendant Studios to pilot this unique project. A studio made up of industry veterans, having worked on Halo, Bioshock or Call of Duty.
However, if Immortals Of Aveum will be a war game strictly speaking, do not expect to see any AK-47 and other flash grenades. The title effectively establishes a fantasy world in which two kingdoms compete for control of magic: the opportunity to give rise to quite impressive battles in which Jak, the hero, will take part with particular fervor.
Magic, full of magic
With a subjective view, Immortals Of Aveum therefore proposes to engage in furious combat where spell throwing fuse everywhere, in a discharge of light effects to make any stroboscope pale.
Three types of magic are thus built: blue magic corresponds to Force, red to Chaos and green to Life. It is then possible to make combos, thwart enemy tactics and take over the fieldsweat on the forehead.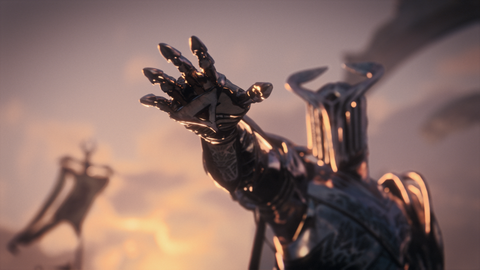 To exhibit its gaming systems, Electronic Arts therefore chose last night's PlayStation Showcase to release a new trailer, officially titled "gameplay trailer". This can be found in our video player above.
Note that the software is labeled EA Originals and is planned on PlayStation 5 yes, but also on PC and Xbox Series on July 20, 2023. Yes, it happens very quickly.
---