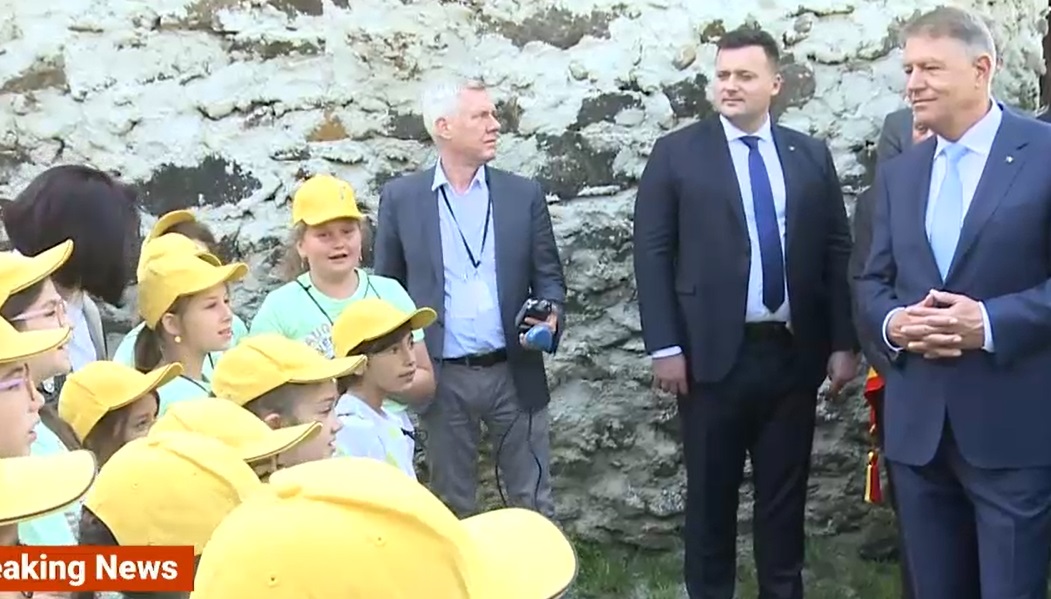 A group of children from a school in Sibiu sang the song "A wonderful world" to President Klaus Iohannis, while tens of thousands of teachers are in the streets calling for their right to a decent living. The head of state was accompanied by the president of Germany, Frank-Walter Steinmeier, who was visiting Romania.
-Are you all at school?
-And
-I am impressed.
-Thank you
-Study well, it's worth it.
Iohannis' visit to Sibiu also included the Samuel von Brukenthal National College, where the president took a photo with the students.
He tried to make a joke, telling the students who were waiting for him that there are good sides to the teachers' strike: they have a free schedule and they also chose a picture of two heads of state.
"Shall we take a picture?… Stay like this so you're not in the back…. I wish you a nice day! You see that even the strike has some advantages," Klaus Iohannis told his wife's students at the Samuel von Brukenthal National College.
Iohannis also sent a message to parents, students and teachers and told them to trust that things will improve in the educational system, including the salary of teachers. The head of state added that he expected that there would be more discussions in the public space about the fact that the Parliament adopted the new education laws, in ordinary procedure.
"I would very much like those who have been talking a lot lately about what we should do to note that we have taken steps and we will continue to do so," said Iohannis.
"I think we need to see what can be done quickly and the Government has promised some issues that can be solved quickly, but we also need to see what cannot be done quickly, but there is political will to do these things. Then the negotiations must be conducted in such a way as to reach a common conclusion and an agenda. Let's know exactly when and what is feasible to do", he added.
Editor : M.B.