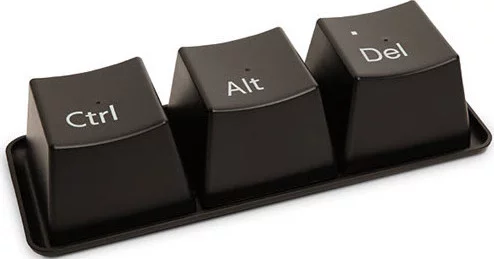 Microsoft is about to eliminate one of the most common sources of frustration for Windows 11 users by offering a faster and more elegant way to close blocked apps.
For many years you had to use the Ctrl + Alt + Delete command first, methodically applied by successively pressing the buttons on the physical keyboard of the PC. Alternatively, you can also right-click on the Taskbar to access the shortcut to the Task Manager utility. But the challenges don't stop there, it remains to search for the name of the pesky application in a list of dozens or hundreds of other Windows processes, followed by another right-click and selecting the End Task option.
All of these will be replaced by a simple Force Quit command, displayed by right-clicking on the application label displayed by the Windows Taskbar. A final confirmation message will inform you that force closing the application may result in the loss of data saved in it, skipping the whole "ritual" of using Task Manager.
More advanced Windows users will welcome Microsoft's new "innovation" as a handy help in fixing software hang-ups. In reality, there are quite a few situations where apps of questionable quality end up consuming so much RAM that even starting Task Manager becomes almost impossible, and users end up using the Reset button instead. Conversely, right-clicking on the Taskbar and selecting the Force Quit option might also work in "borderline" situations where the OS is rendered almost unusable.
Unfortunately for owners of older PCs, the Force Quit command will only be available under the newest version of Windows 11.