News astuce Zelda Tears of Kingdom: Rordrac, Ordrac, Nedrac… how to farm dragons easily?
Do you want to know the best places to meet Rordrac, Ordrac or Nedrac in Zelda: Tears of the Kingdom? In this article, find all the information about the dragons of Hyrule Kingdom.
There are 4 dragons in The Legend of Zelda: Tears of the Kingdom. We have Rordrac the lightning dragon, Ordrac the fire dragon, Nedrac the ice dragon and the famous white dragon. The first three dragons are "common" in that they don't give you much story-wise. On the other hand, the white dragon comes from a secret.
In order not to spoil the gaming experience for people who would like to have a healthy adventure at their own pace, we will not share any clues about who he is or how to find him. However, do not hesitate to consult this article if your curiosity has piqued you!
There is a lot of information to remember when it comes to dragons. Between the areas of appearances, the resources to collect, the preparation necessary to survive on the backs of the dragons and the little tricks… There is something wrong. Thus, we have composed this article so that it can help you during your dragon farm!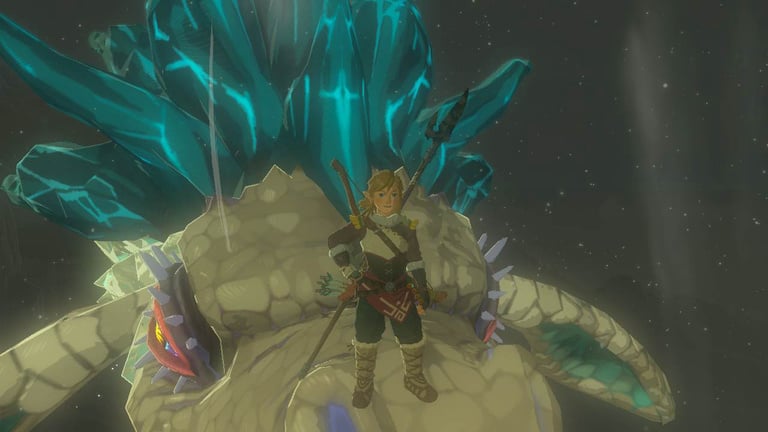 Rordrac
Pour Rordrac, you will have the chance to come across it from the Tour du Canyon Gerudo or from the Tour des Peuliers (if you missed it on the previous tour). It also tends to enter from theHuko Heights Abyssso do not hesitate to post yourself there to be sure to meet him.
Take out all of your weapons made of metal, as the lightning it produces is sure to knock you to the ground with no ability to use the updraft it produces to ascend. So be ready!
Ordrac
For Rordrac, you will have the chance to come across it from the Tower of Mount Ramol or from the Tower of Obscured Ruins. It also tends to go through theJuglandis Heights Abyss.
It is necessary to have two pieces of anti-heat equipment to ride this dragon, because the heat it produces will be unbearable for Link. You can find a first part in the Gerudo Secret Club and a second part in the equipment shop at Village Goron.
Chest
You can easily climb the back of Nedrac from the Tour de la montagne de Lanelle or the Tour de la Plaine de Sahasla. If you missed it, you can always try your luck by finding it atEastern Hill Abyss or even at'Abyss of the Nedrane Plain.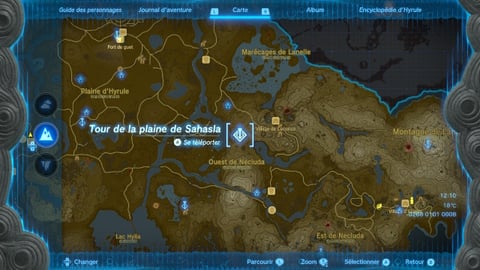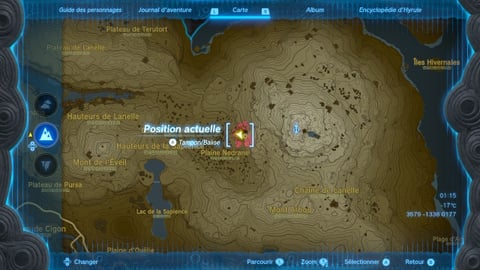 For Nedrac, you will need two pieces of anti-cold equipment, because the latter generates cold drafts that will weaken you over time. If the cold becomes too unbearable, you will freeze in place and have a good chance of falling without being able to get back on his back.
What types of resources do dragons give?
Each dragon brings an extremely valuable resource for improving your pieces of equipment, for your weapons or for making dishes.
Scale which you can get by hitting the dragon anywhere
Dracoroche which you can freely collect from the backs of dragons
Corne which you can collect by hitting the horns on their heads
Claw which you can pick up by kicking their paws
Croc which you can collect by hitting their lower jaws
Claws and fangs are complex resources to obtain. You will have to drop down at claw or fang height to shoot an arrow there. The resource will fall into the void, but will be very visible like the Star Fragments. This way, you can easily follow them and then pick them up on the ground.
However, you won't be able to abuse the dragons as the resource drop they offer is limited. You will be able to obtain a scale, a horn, a claw or even a fang on a single dragon approximately every 10 minutes in real life. So, if you want to get several parts of one and the same dragon, stay patiently on it and then wait every 10 minutes to get another part. When the resources are finally available, the dragon will start to glow again.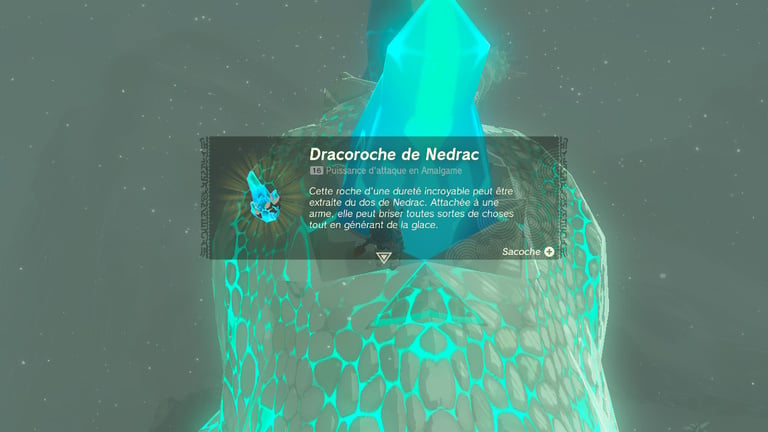 However, if you do fall, be aware that all dragons produce an upward current of air, so even if you slip, you can always get back on the dragon thanks to your paraglider.
Summary of all our guides and tips for Zelda Tears of the Kingdom