News astuce Zelda Tears of the Kingdom special horses: Golden horse, giant horses, Epona… Where to find them?
Are you looking for the golden horse, Epona or the giant horses in Zelda: Tears of the Kingdom? In this article, we give you the solution to find all these somewhat special horses.
Summary
How to get the golden horse?

How to get the giant horses?

How to get Epona?

Can we get a horse from the Deep?

How to easily tame these special horses?
Do you want to ride a special horse in The Legend of Zelda: Tears of the Kingdom? Be aware that there are a few, but these hide relatively well. Aside from their physical characteristics and their somewhat nasty tempers, they are no different from the horses that you can come across everywhere in the world of Hyrule.
However, if you want to know how to get them, we have concocted this article for you which will allow you to find them all easily.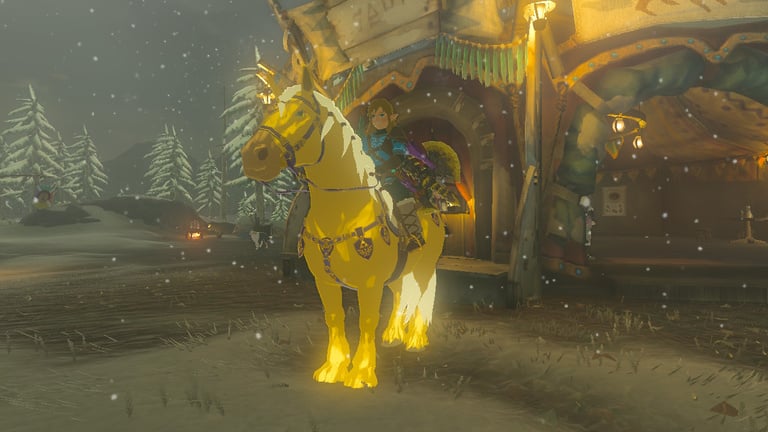 Whether you took the quest around the golden horse or not, you can tame it very easily, provided you have a good stamina bar. It is located north of the Frozen Prairies, so watch out for the Ice Griock in the middle of the Prairies. Bypass it! This is the best advice we can give you.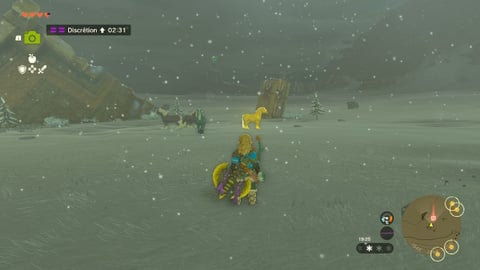 Once you catch this horse, it will be necessary to go and discuss with Auven. You won't be able to save it before. If you don't know who Auven is, it's the young girl who takes care of the horses at the Relais des prairies gelées (on the left). After your short discussion with her, she will reveal the identity of this horse to you and you will accomplish the secondary quest "The Golden Horse of Zelda" with one blow. By the way, Penn will also reward you (at least if you follow his questline).
Whether or not you've been following the rumors about giant horses in Hyrule Kingdom, you can get a giant horse very easily; on condition ofhave a lot of stamina to overcome the part of rodeo that they will reserve for you when you go up on them.
Find below the position of the two giant horses of Zelda: Tears of the Kingdom
Giant White Horse – Height of Ibara
Giant Black Horse – Elith Beach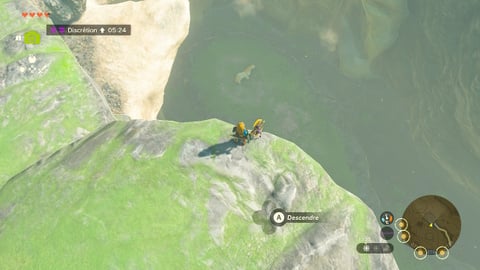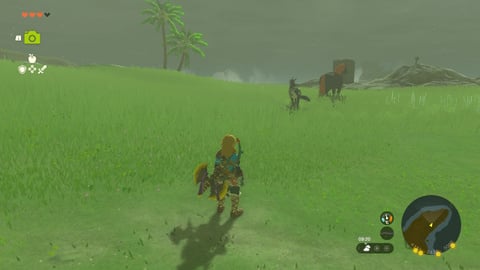 They are not really useful, but turn out to be relatively fun to ride.
If you want to get Epona, you will unfortunately have to get your hands on the wallet. Link's trusty steed can only be obtained with Amiibo. In effect, only two Amiibo can bring Epona into your Tears of the Kingdom game : Link adulte de Super Smash Bros et Link Twilight Princess.
However, if one of your relatives has this Amiibo, you can very well borrow it to unlock Epona on your game. There is always a way to work it out!
However, do not rush on this horse, because Epona is not the best horse you can get. On the other hand, you can always improve its statistics with Marlon, the Great Fairy and Divinity of Horses.
Can we get a horse from the Deep?
In the Depths, you can meet Stable stripes, skeleton horses. In addition to imposing a style of hell, these horses will be useful to brave the miasma without difficulty.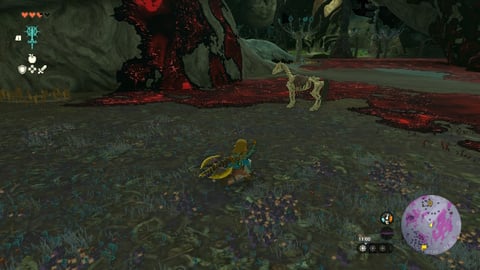 Unfortunately, we have not yet managed to find out if it is possible to keep them and then summon them as we see fit from the Depths. Insofar as there is no Relay in the undergrounds.
It will not be easy to tame these horses, because they require a good strategy to approach them, but also a good endurance to calm them down. So, we advise you to consume a silencio decoction to approach them discreetly without alerting them as well as endo remedies to possibly compensate for the lack of endurance.
The best strategy is to crouching up to them then back up and then mount them when you get close enough. This way they won't be alerted and run off into the wild.
To conclude this article, we advise you never to get behind them. Approaching them, the horses will sense the threat, so will be sure to give you a good kick before running away from you.
Summary of all our guides and tips for Zelda Tears of the Kingdom