News culture Arnold Schwarzenegger makes the difference in this quirky series finally available on Netflix
On Netflix, a new series with Arnold Schwarzenegger has just appeared.
With Netflix, viewers are entitled to many series, films and documentaries that appear regularly. In addition to having the rights to certain licenses, the streaming platform also produces new content of all kinds to the delight of its large audience. This is why, since yesterday, we can now find on Netflix a series that mixes action and humor with Arnold Schwarzenegger headlining… No, you're not dreaming!
Also read: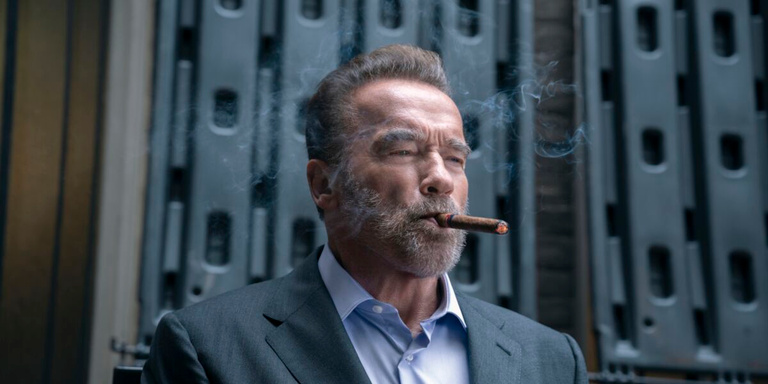 ---
Arnold Schwarzenegger dans Fubar
Yes, the 75-year-old action cinema icon is indeed the main role of this new Netflix series named Fubar. Since May 25, viewers have been able to watch Arnold Schwarzenegger who plays Luke Brunner, a father who discovers that his daughter is also working for the CIA. A lie that has persisted for years, which will upset the family balance when they both realize that they know nothing about the other's life. This unlikely duo will go on a secret international mission, despite this surprising discovery.
Along with the former governor of California, Monica Barbaro (Top Gun: Maverick, UnREAL) plays his daughter. They are accompanied by a shock team whose characters are interpreted by Adam Pally and comedian Fortune Feimster. This production allows Arnold Schwarzenegger to revive the humorous register with cinema, but also to evoke his personal family life since this series has an autobiographical dimension. In short, this series is aimed partly at people who are nostalgic for action films from the 90s, but also at a slightly younger audience who has never seen the feature films of this legendary actor. All episodes of the first season are currently available on Netflix! For the moment, the average rating of Internet users on Allociné is 3.1/5 and 50% of the press on Rotten Tomatoes.