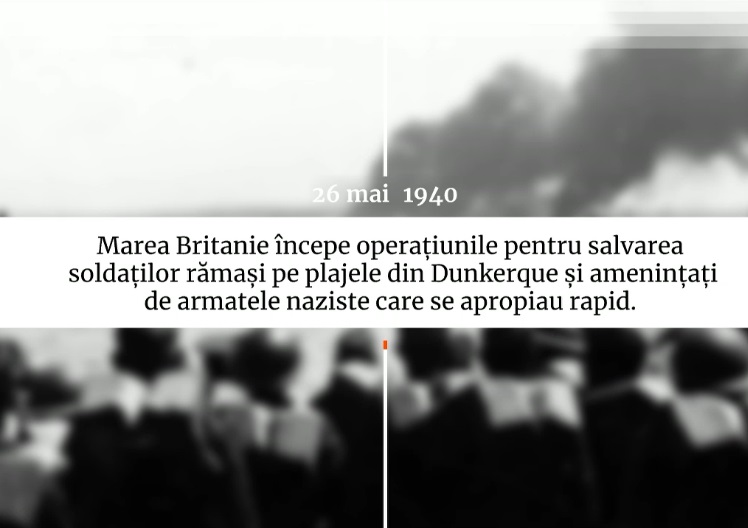 1940 THE MIRACLE OF DUNKERQUE
Britain begins operations to rescue the soldiers left on the beaches of Dunkirk and threatened by the rapidly approaching Nazi armies. This rescue mission was a success and came to be known as the "Miracle of Dunkirk". 338,000 Allied troops were withdrawn from occupied France.
Ordinary Britons with yachts, yachts and fishing boats contributed to the evacuation. Only humans were saved. Tanks and vehicles were left behind.
1927 LAST MODEL T
Ford was ending production of the Model T, the car that set the world on wheels. 15,007,003 examples were produced during the 19 years of production. The Model T was the first global car. Henry Ford's revolutionary vehicle was assembled in the USA, but also in other countries, including the UK, Germany, Argentina, Mexico and Japan.
At one point, during Model T production, half of all cars in the world were Fords. A Model T had come to cost $4,000 in today's terms.
2020 PHENOMENON GLOBAL
The first protests after the death of George Floyd appear in the city of Minneapolis in the USA. Similar demonstrations quickly appear in the US, then spread across the globe. George Floyd had died the day before while being arrested by the police. One of the lawmen put his knee on his neck. Floyd said "I can't breathe".
Those were his last words. "I can't breathe" became a slogan of the movement against racism. The cop who killed Floyd is in jail.