Game news Final Fantasy 16 could have been released on PS4, but…
We are almost there ! More than six years after the release of a successful Final Fantasy XV which nevertheless bore the marks of complicated development, the license will be back very soon with a brand new episode, logically titled Final Fantasy XVI.
Final Fantasy XVI: Square Enix will launch a ready and finished game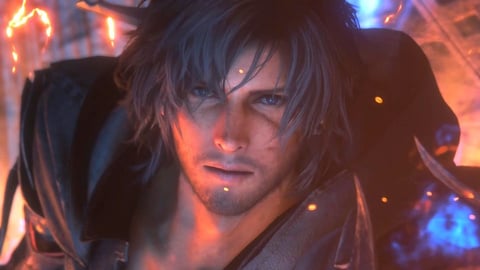 On June 22, many players will stop everything to turn on their PS5 and launch Final Fantasy XVI, the new opus of the legendary franchise. With its dark universe, its very present magic and invocations, as well as its action gameplay calibrated by the Devil May Cry combat designer, Final Fantasy XVI will, like many other "FF" before him, hit the anthill. For this adventure, the vision of the development team was clear from the start, and the course was maintained by a very involved Naoki Yoshida. Result is with great confidence that Final Fantasy XVI will land on PS5 in less than a month. Want a concrete example of this trust? Alright.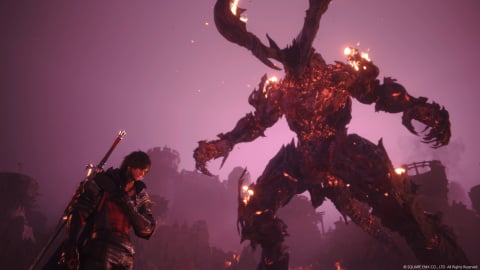 There will be a demoand know that the adventures of Clive will land without any day one patch or DLC. It is therefore a complete and finished adventure from A to Z that will arrive in the hands of the players. Of course, Square Enix will fix bugs that will be detected by the mass of gamers, but we are talking here about hotfixes and therefore marginal corrections. The previews are very positive, and the launch trailer only added to the excitement for players. As for the PS5 exclusivity, Naoki Yoshida explains that Square Enix approached several companies, and that Sony's offer was obviously the most interesting. Moreover, theFocusing on a single machine made the optimization work easier thanks and that the PlayStation teams got their hands dirty.
Final Fantasy XVI on PS4 was originally planned!
However, in addition to a PC version that acts as a sea serpent, the PS5 Shouldn't have been the only console to receive Final Fantasy XVI. During an interview given by Michael-Christopher Koji Fox, Naoki Yoshida and Hiroshi Minagawa to Final Fantasy Unionthe producer said that initially the game was also planned for PS4 ! The cancellation of this version is not particularly due to the use of too powerful tools for Sony's pre-retirement console, but rather to the additional development time that would have been necessary.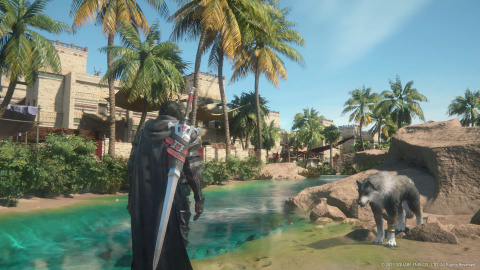 According to Yoshida, producing a PS4 version would have required one to two years of additional development, which was obviously neither possible nor desired by the teams. By putting all these elements together, we end up with a game that will be released as a temporary exclusive on PS5. As for the PC version, it should see the light of day, but no release window has been revealed. Last March, Naoki Yoshida explained that the PS5 exclusion was indeed six months, but that does not announce a PC release at the end of December:
It's true that Final Fantasy 16 is a six-month limited-time exclusive on the PS5 platform. However, it's a whole other story to say that the PC version will be released in a year and a half. I will be clear: the PC version will not be released in a year and a half. Of course, I'd love to release a PC version at some point so everyone can play as many games as possible. However, even if we start optimizing the PC version after the PS5 version is released, we won't be able to optimize it in six months, so it won't be released in six months. I would love to release it someday, and I think I will, but I'm not at the stage yet where I can say when.
To discover the Final Fantasy XVI controller in hand without waiting many months or even years, it will therefore be necessary to obtain a PS5. It remains to be seen if the game will be announced on Xbox at the end of the exclusivity period. or not. And in the event that it is announced, it will probably be necessary to wait a few more months to obtain it.
---
Pre-order Final Fantasy XVI on Amazon
This page contains affiliate links to some products that JV has selected for you. Each purchase you make by clicking on one of these links will not cost you more, but the e-merchant will pay us a commission. The prices indicated in the article are those offered by the merchant sites at the time of publication of the article and these prices are likely to vary at the sole discretion of the merchant site without JV being informed.
Learn more.