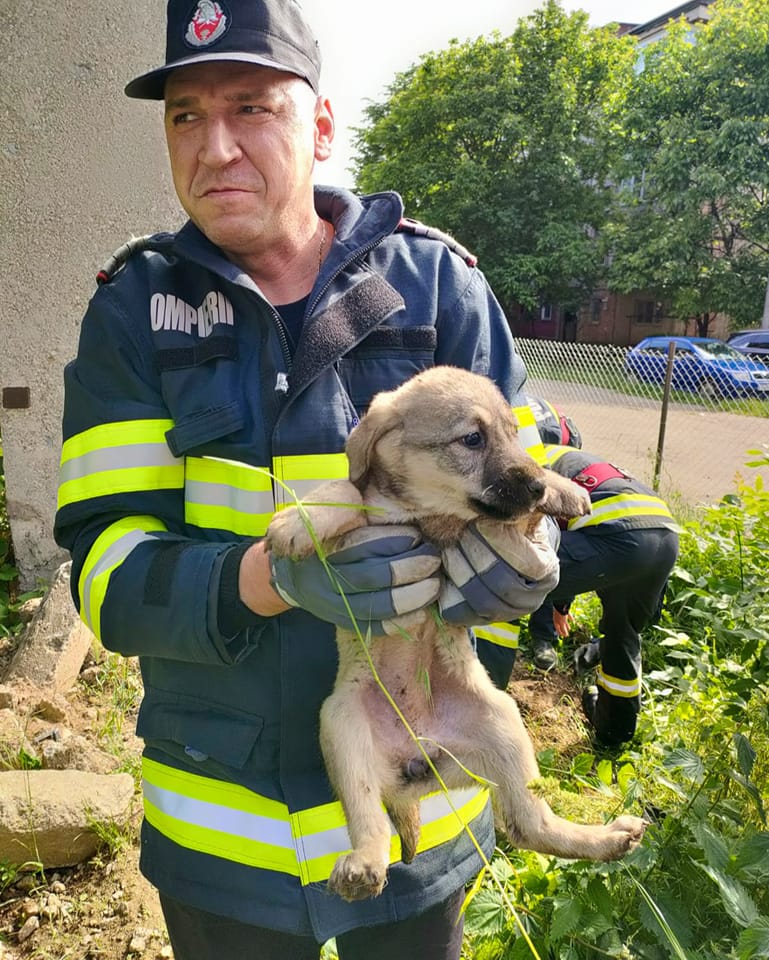 Four puppies were saved by the firefighters from Hunedoara after they fell into a canal. The animals lived next to a block of flats, and a woman used to take care of them, but at one point she noticed that they were missing and found them fallen into the canal, so she called the rescuers.
"Probably fascinated by the firemen's training and tactical exercises, four puppies yesterday thought of competing at "100 meters", behind the block where they lived, in a neighborhood of Hunedoara. Unfortunately, however, an uncovered channel was too much of an obstacle for them and they all ended up at the bottom of it. One of the ladies who looked after them every day, seeing that they had been missing for some time, began to look for them. It wasn't difficult for him to find them, because they were barking in unison and their mother was circling the 2-3 meter deep canal, restless and helpless," ISU Hunedoara reported on Friday evening on its Facebook page, according to News.ro.
The woman immediately called the firefighters to intervene to save the puppies.
"Immediately, the help of the firefighters was requested and a crew of 5 rescuers arrived in a few minutes where everything had happened. Norocel, the one you see in the photo, was the first brought to the surface by our colleagues and he was the one who, at the end of the mission, made sure to tell us a few things he learned after this prank:
1. Firefighters always do their best to save you!
2. Children must play in the places specially arranged for them!
3. Parents must constantly supervise their children, because a moment of inattention can turn into a tragedy at any time!", ISU Hunedoara also transmitted.
Editor : I.C