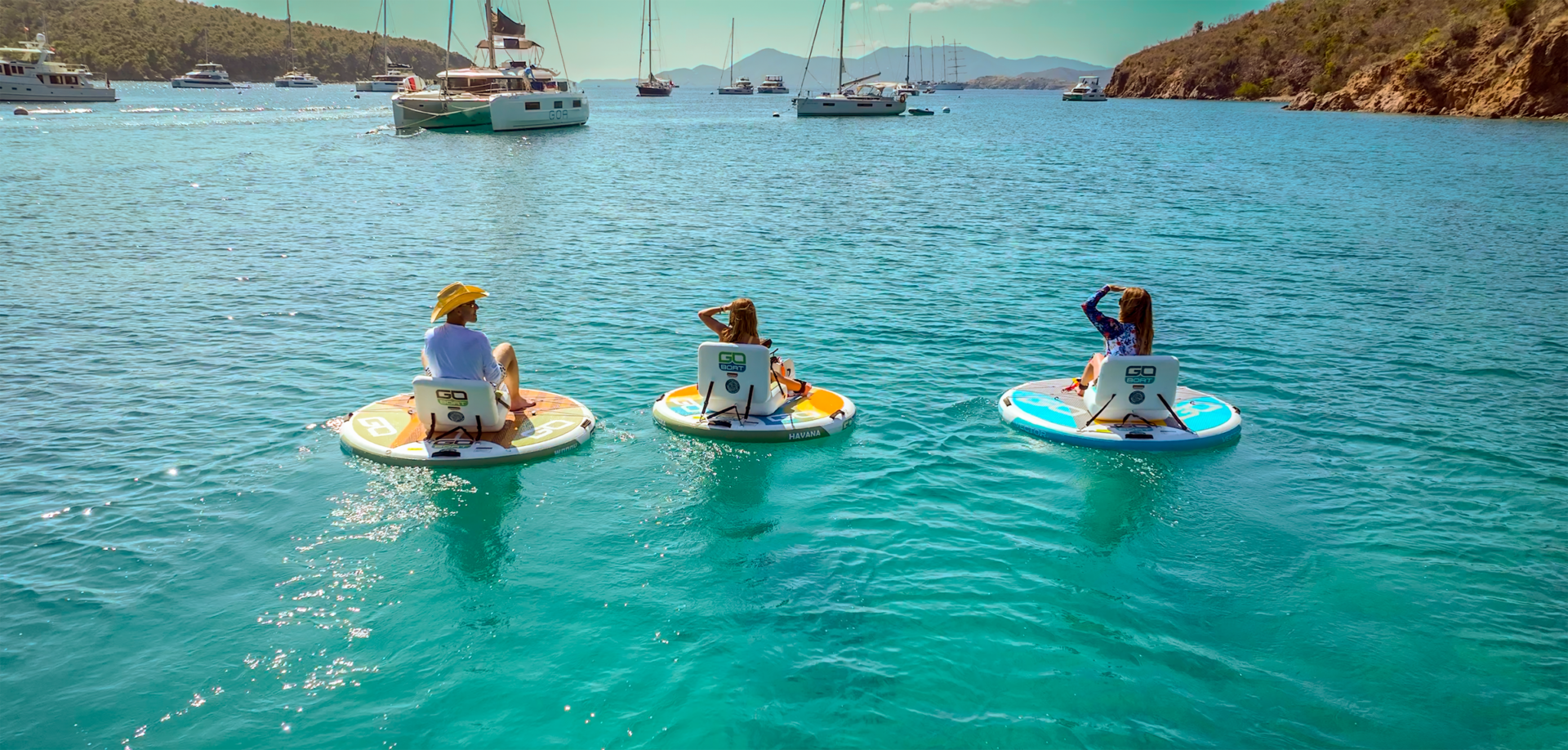 The craft is built from a proprietary, highly durable material called AirCore. The GoBoat weighs only 25 kilograms.
When inflated, the boat has a round shape for greater stability. Therefore, this model is particularly suitable for fishermen. For an increased level of safety, the GoBoat has three independent chambers that inflate with air.
The 12V motor has a 60cm shaft (which has a two-bladed propeller at the end) and is mounted in the bow. Five forward speeds and two reverse speeds are available.
Read also: TOP 5: The best fishing video games for fishermen
The boat can be used in fresh or salt water. Several versions are available. The Stealth, for example, is painted in camouflage colors.
The mini version of the GoBoat, for children, costs $683. The adult version is priced at $1,000.
Buyers can choose to buy their battery from the company or elsewhere. The Li-Io RoyPow 12V 30AH model costs $170 in the GoBoat store. Also from the official store, customers can order various accessories, such as a cooler bag, which can be attached to the back of the boat seat, a pump or a battery charger.

Source: GoBoat