Google Search Generative Experience comes as a direct attack on Bing AI and Chat GPT, offering fans a fundamentally different search experience based on concrete questions and answers.
Unlike the traditional version, based on keyword searches and endless lists of results in the form of links in blue font, the alternative powered by Bard technologies answers questions posed in natural language. Although you still get a list of links, the focus is on the AI-generated answer, taking the form of an essay that attempts to answer the question using the collective "experience" of the internet.
In the new version of Google Search, the search phrase or question is analyzed directly by the Bard AI, which will summarize the answer generated based on information extracted from various websites. Users have the ability to narrow their search by taking part in a mini-conversation with Bard, adding new questions to the initially generated answers.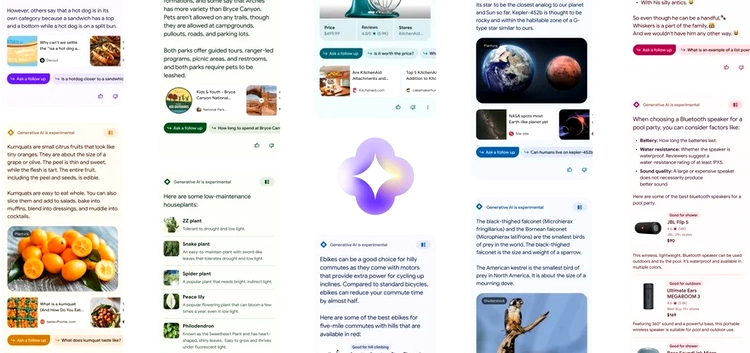 Like traditional Google Search, the Search Generative Experience (SGE) alternative generates answers solely based on centralized information from the Internet. Adding to the inevitable biases of under-optimized algorithms, there is a good chance that well-argued answers will include a lot of inaccurate information and even conspiratorial approaches, mirroring the narratives presented on various less reputable sites.
Currently, the Google Search Generative Experience is not available for public testing, and those interested must first register with the Google Search Labs program and then request access to the small-scale testing program, restricted to English-speaking users in the United States .