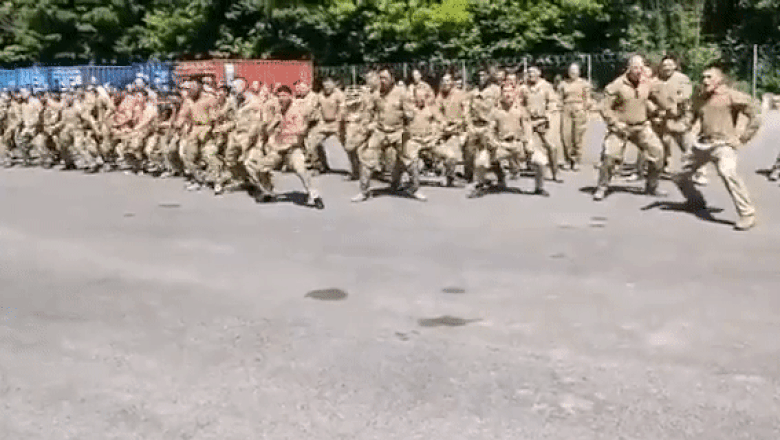 The Ukrainian Ministry of Defense released a video clip showing a "Haka" dance performed by the New Zealand military as a form of encouragement and "support" for the Ukrainians.
"Yes, dance can be a weapon," is the comment accompanying the respective clip published on the Twitter account of the Ministry of Defense in Kyiv.
Before the start of the ritual, the New Zealand military shout "Glory to Ukraine".
The "Haka" is a traditional "war dance" practiced by the Maori people of New Zealand. The ceremonial is a war cry, usually practiced before battles to intimidate opponents. If the Haka was not performed in unison by the warriors in perfect synchrony, the fates of the battle were believed to be opposed.
Today, the haka dance is an integral part of New Zealand culture, being also practiced at official or welcoming ceremonies for foreign dignitaries visiting New Zealand. The national All Blacks have adopted the dance since 1884.
Editor: Mihnea Lazar