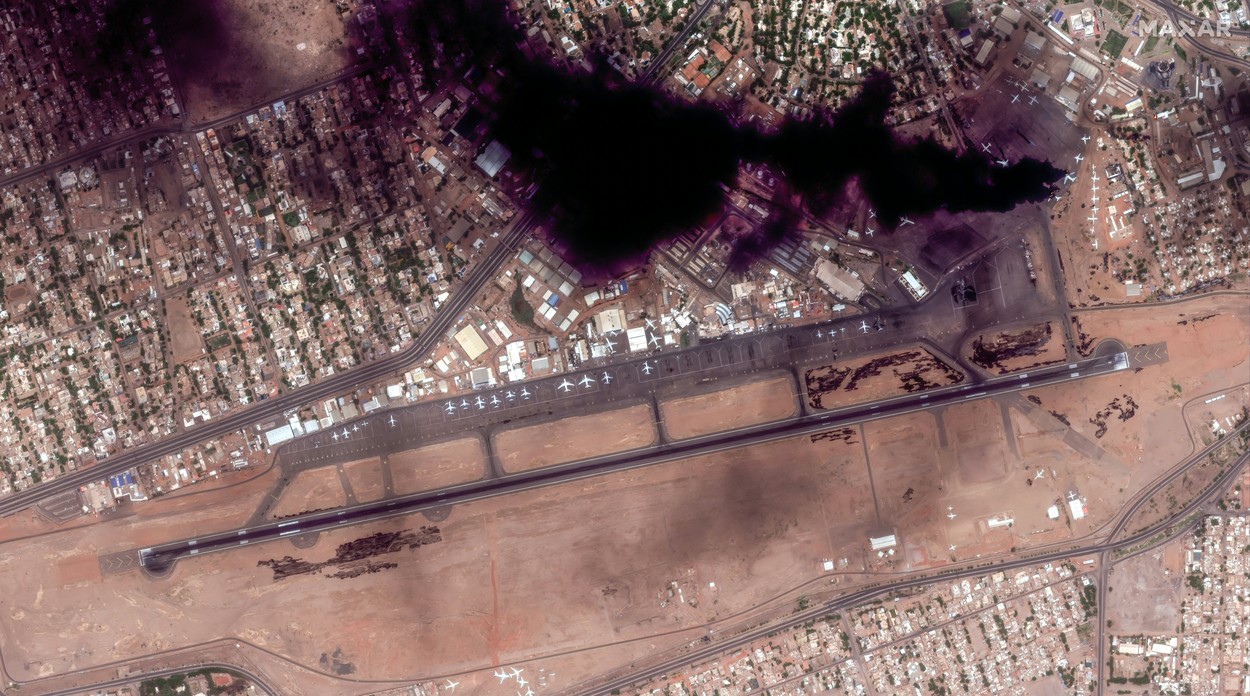 A British citizen from Sudan was shot by snipers three times and his wife starved to death after they were not included in the group of people evacuated from this country's embassy, ​​even though they lived across the road, the BBC writes.
Abdalla Sholgami, 85, and his wife, Alaweya Rishwan, who was 80, lived "a stone's throw" from the British embassy in Khartoum, the couple's grandchildren say.
They repeatedly appealed to be evacuated, since the beginning of the civil war, given that, in the area of ​​the embassies where they lived, the exchange of fire was very intense.
But when the British military came to take over the embassy employees, the two were not included among the evacuees.
"I was informed that 100 soldiers came to evacuate the diplomatic staff. They couldn't cross the street? I'm very disappointed," said Azhaar, Abdalla Sholgami's granddaughter.
The octogenarian couple were told to report in person to an air base 40 kilometers from the capital Khartoum to be evacuated. But due to the exchange of fire in the area, the two remained stuck in the house.
Finally, Abdalla Sholgami ventured out of the house. He was shot by snipers three times – in the hand, chest and back. Because there were no open hospitals in the area, the man was taken to a family member in another part of the city.
Abdalla Sholgami survived his injuries and was later sent to Egypt, where he is now interned.
His wife, however, who stayed in the house near the embassy, ​​died of thirst and hunger. Her body was found by a member of the nearby Turkish embassy. The body is still in the house, unburied.
"What happened to my grandparents is a crime against humanity, not only from the SFR (paramilitaries of the Rapid Support Force), not only from the Sudanese army, but also from the British embassy, ​​because they were the only ones who could prevent this tragedy," said the couple's niece.
The British Foreign Office acknowledged that this case was "extremely sad" but said that "our ability to provide assistance is very limited because we cannot provide support in person inside Sudan."
The institution added that "Britain has taken a leading role in diplomatic efforts to bring peace to Sudan."
Editor : D.R.