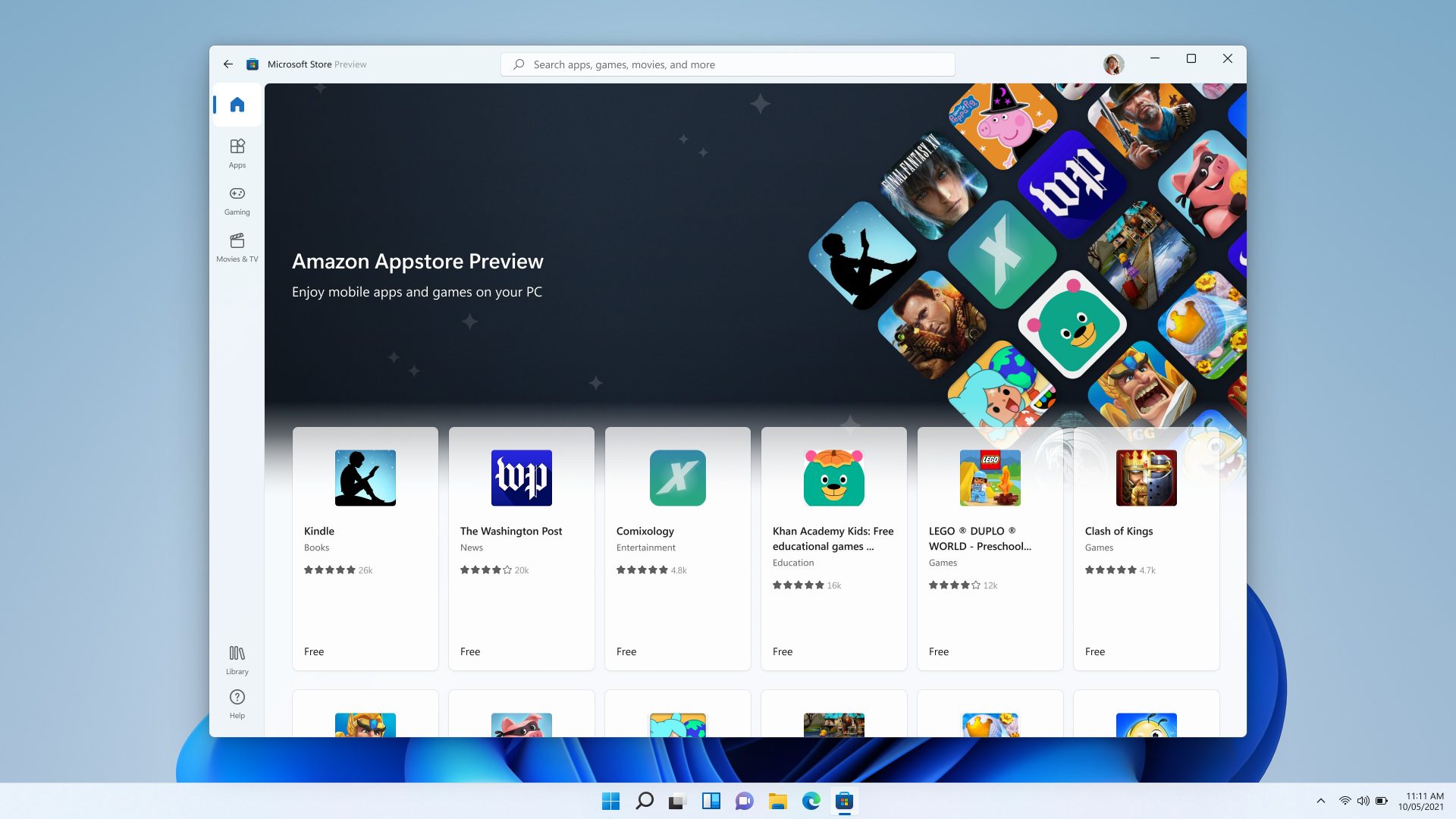 Microsoft surprised everyone at the Windows 11 announcement when it revealed that it has a partnership with the Amazon Appstore to bring popular Android apps to its app store. But almost two years have passed since then, and the integration of Android apps into the Windows experience has been very slow. The feature was released in beta stage and then the apps were released at a very slow pace. Now, however, Windows 11 users will be able to access many more Android apps through the Microsoft Store, as the company will accept listings directly from developers.
Android app developers will be able to sign up individually for listing in the Microsoft Store on Windows 11
If in the past Microsoft took the most popular Android apps from the Android store, tested them and then approved each one individually to be listed on the Microsoft Store, now, app developers will have the opportunity to express their intention to appear on desktop operating system. Thus, certain applications that are not so popular would have a chance to be available on the desktop sooner.
The number of Android apps available in the Windows 11 Microsoft Store is expected to increase greatly with this change. Initially, the integration between the two stores started with only 20 apps, and recently, the number of available apps has reached 20,000. Considering that the Amazon Appstore has about 50,000 apps in its portfolio, it's likely that all of them will eventually be listed in the next period.
Microsoft also provides a list of requirements needed to get apps approved faster, explaining to developers how to ensure the best WSA (Windows Subsystem for Android) compatibility. These refer to how the interface should adjust to different resolutions and screen sizes, in particular.
Unfortunately, in Romania, the applications from the Amazon Appstore are not listed in the Microsoft Store on Windows 11. However, there are alternative methods to access them even where there is no official support. Meanwhile, however, Google, which owns the Android platform and the Play Store, has launched Google Play Games, which allows Android games to be installed and played on Windows 10 or 11.
sursa: Android Authority