News culture Mission Impossible Dead Reckoning is going to give you your money's worth. Tom Cruise is really very generous
Before long, the role of Ethan Hunt will belong to the past of Tom Cruise's film career. Yes, after more than twenty-five long years, the Mission: Impossible franchise is nearing its end. Nevertheless, for this last lap, its main actor has decided to put the small dishes in the big ones. It will not be a single part, but a conclusion in two parts. Recently, new information reached us, and it largely testifies to the generosity of Tom Cruise on the film sets!
Mission Impossible Dead Reckoning, the summer 2023 blockbuster!
In a few weeks, Tom Cruise will reappear on the giant screens of cinemas to delight the spectators. It must be said that the actor always gives his all and 200%as we have seen with Top Gun : Maverick, you that the saga Mission : Impossible has often had a knack for giving us the impression that he was enjoying eternal youththe very one that gives him the confidence to achieve the craziest stunts. Brief, Mission : Impossible – Dead Reckoning is fast approaching, and we can't wait to see the final result. In the meantime, it is always possible to (re)update thanks to Netflix where the latest sections are available.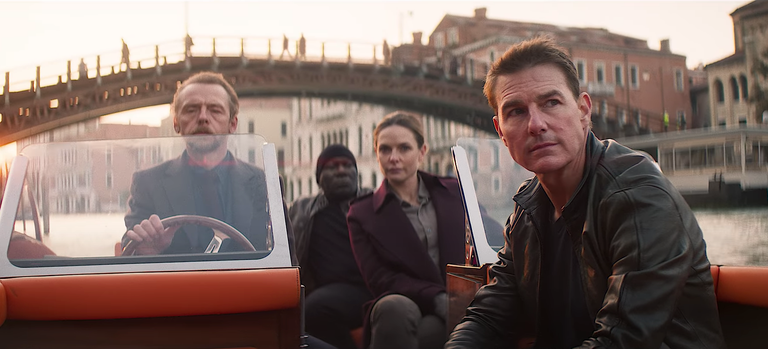 Since this will be the conclusion of the franchise Mission : ImpossibleTom Cruise, Christopher McQuarrie (the director) and the production teams have decided to put the small dishes in the big ones. For this, they can count on a cast that has a hell of a pace and on a division into two parts which promises us twice as much action, adrenaline and stunts. Not particularly superstitious, Tom Cruise will therefore leave Ethan Hunt behind him at the end of an eighth feature film, and not after seven episodes. As for Fast Xgoodbyes are difficult and will therefore be done in several parts!
---
Dead Reckoning Part 1 will be even more ambitious than Fallout, Tom Cruise makes the fun last
Get ready, the release of Mission : Impossible – Dead Reckoningscheduled for July 12, will not do things by halves. Just as Tom Cruise pushes the limits of danger, this seventh installment is also out of step with its elder, Mission : Impossible – Fallout, which we discovered on July 12, 2018, exactly five years between the two films. Sixty months is a long time, Tom Cruise knows it and that's why he did his best to give us a great show and give us our money's worth thanks to a first part of a colossal duration. There where Fallout promised us no less than 2 hours and 27 minutes of action, Dead Reckoning Part 1 increases the total by nearly 10 minutes!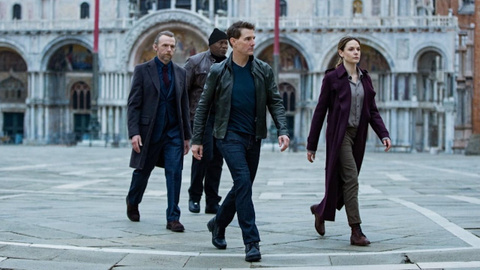 For this first portion, it will therefore be necessary to expect a feature film which bears its name well and which should last 2h and 36 minutes, the longest part of the saga as reported by the production company Paramount. With ever more resources and ever more ambition, the franchise has continued to stretch the duration of its feature films. When we see that the first part, directed by Brian de Palma, lasted less than 2 hours… Anyway, we quickly understand that we are heading towards an epic conclusion and led drum beating. It remains to be seen whether the second part, Dead Reckoning – Part 2will also be even more ambitious than the first. For that, you will have to wait until June 28, 2024a little less than a year after the new film M:I.