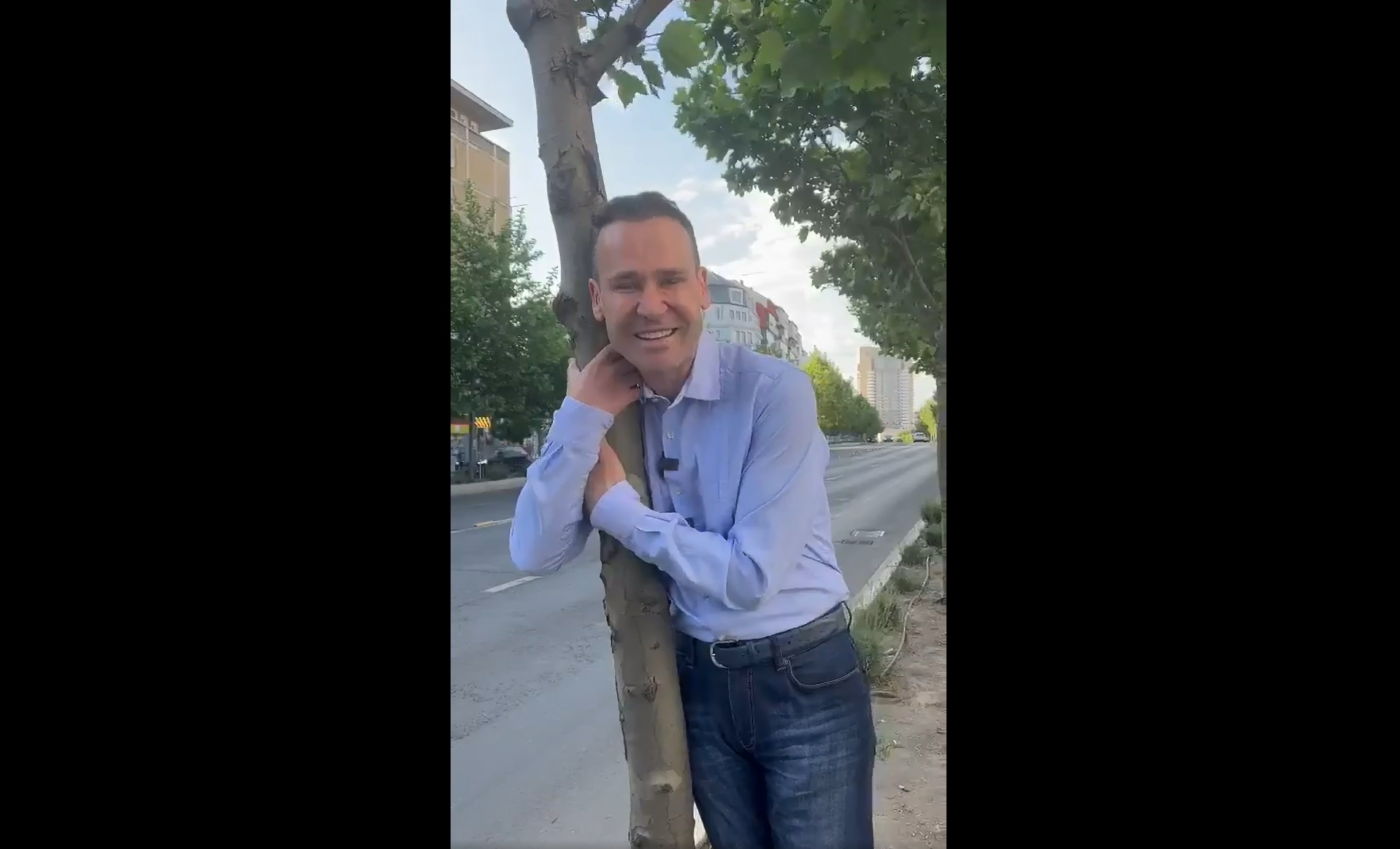 The Mayor of Sector 3, Robert Negoiță, filmed himself on IC Brătianu Boulevard in the center of the Capital, holding a tree in the middle of the road, saying in the video published on Facebook that "as many trees as possible" are needed to combat pollution. The mayor stated that the alignment erected by the District 3 City Hall is "illegal" and that he will not allow the general mayor Nicușor Dan to remove the trees.
"Such a beautiful and necessary alignment of trees in the middle of Bucharest, especially now, in the summer and it's very hot. A little shade, coolness and fresh air do us good where there is a lot of pollution. We need as many trees as possible. (…) You have to see on Google what it looked like 10 years ago, it was a shame. And even if it does not belong to the Sector 3 City Hall, because it is not administered by us, we did this work here. We came and built this green space with trees, with lavender, with these obstacles, so that we discourage pedestrian traffic, it's very dangerous.
By the way, Mayor General Nicușor Dan, these are illegal trees. Don't you want to kick them out of here? Take it out, because you don't like the green, the beautiful, the trees bother you, the people doing something bother you. But I won't leave you. May God protect you. You have nothing to do here. Stay away from this area because we had a hard time catching these trees. The trees, being living beings, and, Mr. Mayor General does not know this, suffer just like us from pollution just like us people," said the mayor of Sector 3.
The video comes after a scandal between him and the mayor of the capital, Nicușor Dan, as a result of the planting of palm trees by the mayor of Sector 3 in Unirii Square. The tropical trees were removed by the mayor of Bucharest and replanted in front of the local administration headquarters and in Pantelimon Park.
The City Hall of Sector 3 will plant almost 300 acclimatized palm trees, Negoiţă announced on Tuesday in a press conference. He mentioned that the local authority also planted acclimatized olive trees in front of its headquarters and in the courtyard of some churches.
Read also: Negoiță, after accusing that "an evil man" poisoned his trees: It was just fertilizer. It seems I had no reason to worry
Editor: Alexandru Costea