With a monthly audience of over 90% of Internet users in Romania, OLX announces that 1.5 million users are searching services. From manicurists to meditation teachers and craftsmen, over 80 thousand monthly ads on the well-known portal are from local service providers.
Among the most sought-after professionals are tradesmen and builders, rentals, car repair, IT and appliances, transport services, event organizers, classes and meditations, as well as cleaning and beauty services. More than 50,000 service providers are already on the platform posting ads monthly, and OLX Servicii aims to support local development and connect more local providers with over 14 million potential customers.
"Feedback from suppliers who already use OLX to promote their services is that the platform's familiarity and simplicity is an advantage for business promotion. To find the same customers online, they no longer need the budget and technical complications of other channels such as social media, but only their business profile on OLX, which they can customize and update at any time, right from their phone. Because OLX is the first place to look for services, local businesses get projects from the area of ​​interest and can offer directly through the chat & call option" – Florentina Popescu, Business Growth Manager OLX.
When it comes to quickly finding a service that solves your problems, OLX is the most accessed service search portal in Romania.
"You can find everything you want and what you didn't know you wanted on OLX Servicii, from conventional or creative solutions to any customer need." – Florentina Popescu, Business Growth Manager OLX.
The benefits that OLX Services offer tradesmen and service providers includ:
The ability to add ads much easier than in social media, and clear statistics about their performance

Access to a constant source of new customers who prefer to choose their supplier from a list of ads

An online presence in a few minutes by creating a personalized business page, without the effort of having a classic updated website

Real-time communication with customers through the "Chat & call" functionality

Exposure to a broad, national audience with a clear buying intent at a low cost.
Service providers can learn more about the OLX Services platform here: https://business.olx.ro/servicii/.
What OLX Services promises as a hub for local business development
Despite the growth of the services market in Romania (11% more small businesses compared to the previous year), reports show that more than 13,000 local businesses have experienced difficulties in the past two years. Common issues include lack of visibility, customer acquisition, and high costs of social media advertising.
OLX Servicii offers solutions to all these challenges, helping service providers to increase their visibility and attract new customers. In response to these difficulties, OLX Services offers some answers to the question of why any business should be present there:
1. A more time- and money-efficient alternative to social media marketing without the worry of ever-changing algorithms
"Providers understand where their money is going – we offer them clear statistics from where they can develop their business strategy. Investments are minimal, from a few euros per month – an effective alternative for small budgets vs social media, which cannot keep up with algorithms and changes." – Florentina Popescu, Business Growth Manager OLX.
Start-up businesses usually operate on small budgets from which everything needs to run like clockwork. Or for needles one man showswhere the provider takes care of everything from promotion to execution, every leu counts.
An ad on OLX guarantees that millions of users they will see the service offered by the provider, and the filters in posting an ad help the tradesmen reach exactly those who need their service.
2. A constant source of new customers who prefer classified ads
"More than 14 million Romanians are looking for something on OLX, and most of them prefer to choose the supplier from a list of ads, not to wait for tradesmen's quotes." – Florentina Popescu, Business Growth Manager OLX.
Construction professionals, orevent planning or beauty do not have advertising budgets or marketing strategies with access to many promotion channels, so they end up relying on recommendations as the main form of promotion, or on investments in paid advertising on social media, of which no I understand where their budgets were consumed.
By listing in dedicated service categories on OLX, users find exactly what they want, and providers have a steady stream of interested customers.
Thus, service providers are no longer faced with those indecisive customers who change their mind about the work and waste the time of local professionals and providers.
3. Secure and real-time communication with customers
"As a service provider on OLX you can easily chat with those interested in your services and maintain the trust of your customers" – Florentina Popescu, Business Growth Manager OLX.
Instant communication with potential and current customers is essential to give them the best experience and convince them to come back when they need the same type of service.
The "Chat & call" functionality on the business platform allows encrypted communication between the provider and the client, keeping the identity of the parties confidential and facilitating the conclusion of a service contract.
4. An online presence in minutes on OLX that saves suppliers time and money
"It's easier than ever to create your OLX account, right from your mobile phone, without too much hassle" – Florentina Popescu, Business Growth Manager OLX.
The limited budget of craftsmen and service providers often prevents them from creating e-commerce websites that involve a large initial investment and expenses for each change.
Fortunately, on OLX Servicii, repair and construction professionals don't waste time and money making changes to their business page. OLX sign up process it doesn't take more than 5 minutes, and any changes can be made right from the app on your phone. Thus, the tradesmen are not interrupted by administrative tasks to promote the business while they are in the field.
5. Exposure to a broad, national audience with a clear buying intent
"These 14 million Romanian users know what they need, and using OLX Servicii, the most popular search portal in Romania, gives them the solution they need, regardless of how specific their search is. Providers only benefit from posting ads and using OLX filters to reach exactly the customers interested in their services" – Florentina Popescu, Business Growth Manager OLX.
The search algorithm matches users with tradesmen based on need and location to give both parties the best and most profitable experience. As a result, local businesses get projects they can complete without problems, and users get a competitive marketplace full of professionals.
By making the most of OLX's filters when promoting ads, service providers manage to find exactly the clients whose jobs fit into their busy schedules. In this way, a professional active on OLX can more quickly estimate how long a job will take, schedule accordingly, and add at least one extra job per month without delaying the rest of their appointments.
The potential of OLX Services to attract new customers
For small entrepreneurs in the service sector facing the drastic changes in the Romanian economic space, OLX Servicii is a path to easy and risk-free development, for which they do not have to spend time learning it, as they do trying to promote yourself online with the help of numerous promotion tactics.
Having at hand an interested audience of over 14 million Romanians, professionals in construction, beauty, repairs, event organization and dozens of other categories of serviceshave a dedicated space to demonstrate their value, gain customers, and reduce their marketing costs necessary for their business.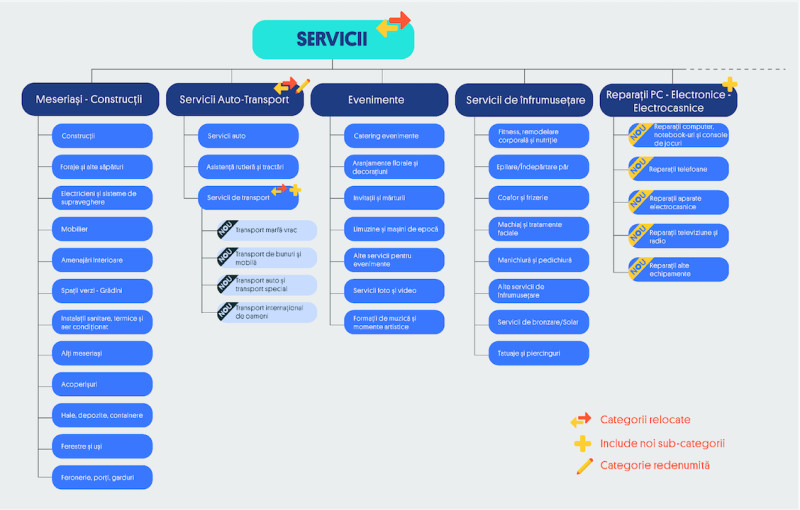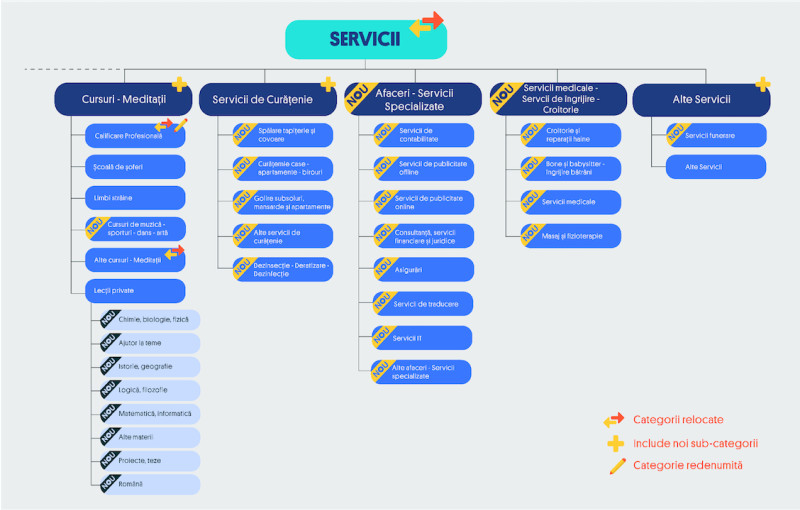 "We highlight local talents, and through these functionalities we promote and facilitate the work of professional providers, encouraging a competitive environment where the best Romanian entrepreneurs can grow, regardless of how small they are when registering on the platform." – Florentina Popescu, Business Growth Manager OLX.
Professionals can create an account on OLX.ro in order to start growing their business through classifieds. The platform also supports an education program for entrepreneurs through Academia de Businessa place with free resources useful for any service business.