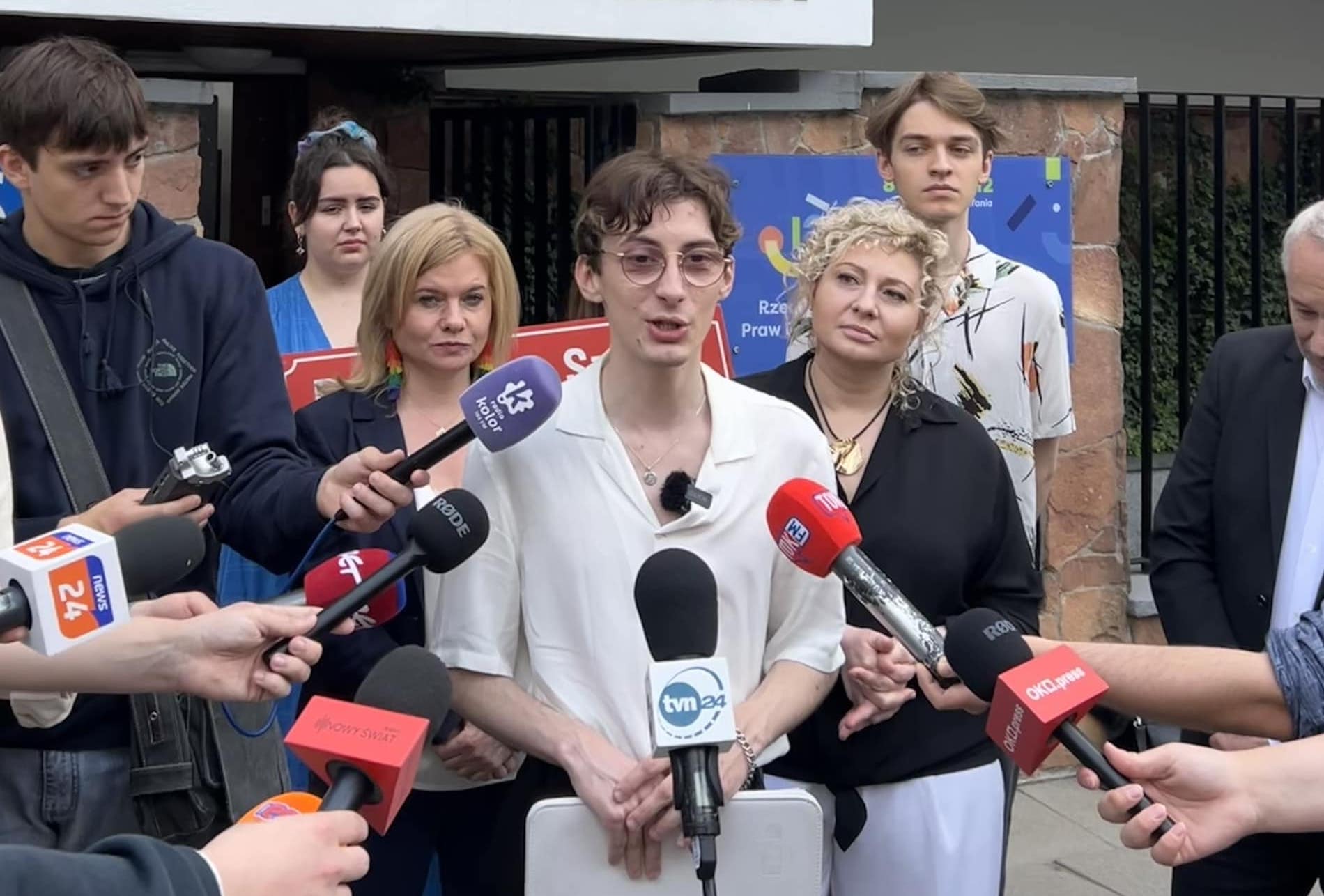 Human rights activists who published a register of LGBT-friendly schools in Poland on Friday condemned plans by a parliament-appointed official to inspect schools on the list, saying it could have a damaging effect on young people.
LGBT rights are a deeply divisive topic in Poland, a predominantly Catholic country, and in the run-up to this year's elections, the ruling nationalist Law and Justice party has mentioned its opposition to what it calls "LGBT ideology."
The LGBTQplusME project, coordinated by activist Dominik Kuc, published on May 10 an online register of schools in Poland according to how favorable they are to the LGBT community, according to the results of a survey.
The register includes a list of the ten friendliest schools, part of a project, according to the initiators, to find "safe, open and tolerant" places to study.
A day later, Parliament-appointed Children's Rights Ombudsman Mikolaj Pawlak told a press conference, initiated by conservative Catholic organizations under the patronage of the Ministry of Education, that he would launch inspections to see "for himself how this manifests itself friendly attitude", writes Agerpres, citing Reuters.
His office did not immediately respond to an emailed request for comment Friday.
Activist Dominik Kuc told reporters that the schools on the list helped the psychological well-being of all children and that the proposed inspections could have harmful consequences.
"In the current situation, schools are being intimidated by the Children's Rights Ombudsman," he declared.
"The Children's Rights Ombudsman is actually taking children hostage in this political war. They will feel the effects of the announcement regarding these inspections", said Kuc.
Religious conservatives have regularly argued that teaching LGBT subjects in schools is dangerous because it sexualizes children, a position rejected by activists and NGOs.
Publisher : BP