Wednesday, Sony has revealed the next games coming to PS5 through a new PlayStation Showcase. Even more than a State of Play, these events are major presentations whose goal is to show as many titles as possible to inspire players. Unfortunately, the latest does not seem to have satisfied Internet users as the reactions were strong on social networks. Apart from Marvel's Spider-Man 2, which was expected at the turn, as it was scheduled for this fall, the rest of PlayStation Studios have been discreet, except for the recent takeovers which are working on game services. But Sony fans weren't the only ones to voice their displeasure following the broadcast of the event.
Buy Resident Evil 4 at Amazon
A return to radio silence for Resident Evil?
On social networks, many Resident Evil fans have expressed their disappointment with the lack of information around their favorite saga during the event. Certainly, we finally got to see a teaser of the VR mode of the remake of Resident Evil 4 (2023), released earlier in the year. However, no launch date has been revealed, which is surprising knowing that PSVR2 is going to need titles to offer players until the end of the year to continue to sell. But beyond virtual reality, it is above all the radio silence around future additional content which has disappointed some players.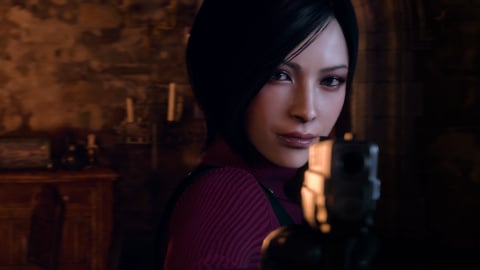 Following its launch on March 24, Resident Evil 4 welcomed its basic Mercenaries mode in the original game as free DLC. However, Assignment: Ada and Separate Ways, two contents that feature the character of Ada Wong, have still not been made official by Capcom. However, in the past, a dataminer had noted the presence of files referring to these two bonuses in the game files. The fans are therefore convinced, these game modes will arrive one day, the question is to know when. It must be said that players are impatient because Separate Ways is a bonus that allows you to relive the adventure from Ada Wong's point of view, while Assignment: Ada is offered to play the spy for a new level. . Two contents that increase the duration of the title and that the fans want at all costs to find in this remake. Unfortunately, we will have to be patient while waiting for official information from Capcom.