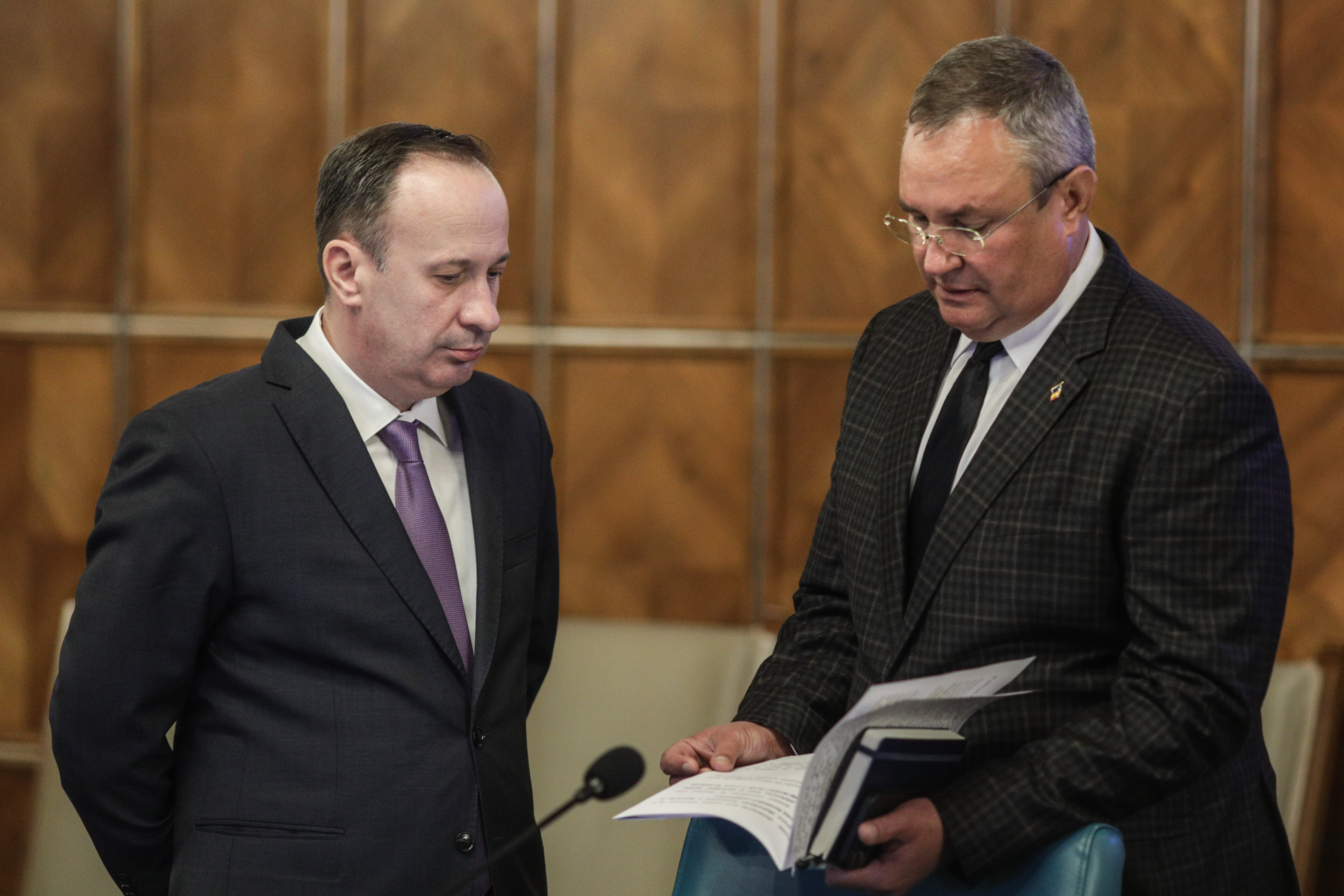 The 4 first vice-presidents of the PNL asked Prime Minister Nicolae Ciucă to point out to the Minister of Finance, Adrian Câciu, and the Minister of Labor, Marius Budai, that they must resolve the teachers' strike, according to sources within the National Liberal Party. The leaders of the party determined that the Minister of Finance must find the necessary money in the budget for the teaching staff and accused the Minister Buda of delaying the new law on the unitary salary.
Rareș Bogdan, Iulian Dumitrescu, Dan Motreanu and Gheorghe Flutur asked the PNL president, Nicolae Ciucă, to put pressure on the PSD ministers of Finance and Labor to solve the problem of the salary increase demanded by teachers and their unions, according to liberal sources.
They say that the Minister of Finance, Adrian Câciu, must find the financial resources, especially considering that "he boasted of a buffer of 9 million euros" and thus there would be money in the budget for increases in teachers' incomes, the cited sources show .
Also, the liberals are angry about the delay in the draft law on unitary wages, which had to be submitted by the Minister of Labor, Marius Budai, 6 months ago, the sources say.
The liberals want to shift responsibility for the problem generated by the strike in the hands of the social democrats.
Nicolae Ciucă is not satisfied with the current situation and said that he will be firmer with the two PSD portfolio holders, being fed up with delays, according to sources.
Ciucă is angry after he understood the PSD and UDMR "game", which would have brought the unions to the streets, according to the quoted sources. "They took out Anton Hadăr, Marius Nistor and especially Simion Hăncescu. And they got out of hand. And now it's a general contagion", says one of the sources. There would also be other unions in important fields that would like to go out in protest, according to PNL sources.
Prime Minister Nicolae Ciucă announced, Friday morning, in a press conference together with PSD and UDMR leaders, that he will not resign until the education crisis is resolved. The Prime Minister's announcement means the postponement of the government rotation. Political sources told Digi24.ro that the leaders of the Coalition expect next week to come to an understanding with the union leaders of teachers who are satisfied with the salaries they receive. So far, however, neither side has taken a step back, and negotiations are deadlocked, just as political negotiations in the Coalition are deadlocked.
Union leaders have demanded a 25% increase in income until the new wage law takes effect. The government rejected their claim and stuck to the original proposal: premiums totaling 2,500 lei this year. "You can't give what the teachers ask for," say government sources.