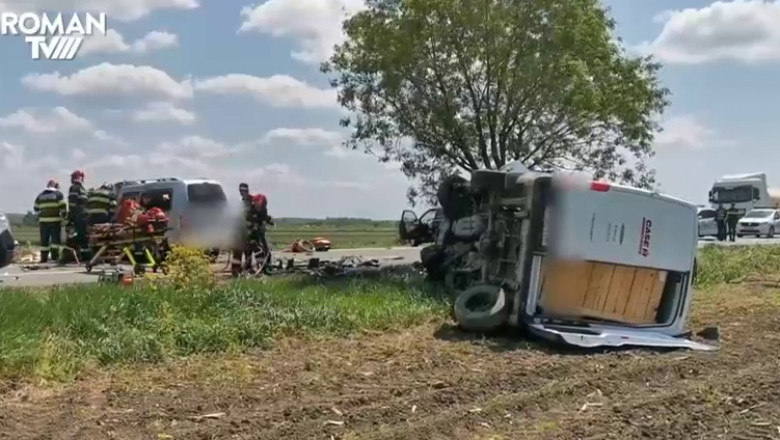 The family of the three people who died, on Monday, in the road accident in the town of Secuieni, was robbed during the funeral.
"From the first investigations carried out by the police, it emerged that, on May 25, between 12:00 and 18:30, while the complained person was not in the building, unknown persons broke in, by forcing the door access, inside it, from where the sum of 50,000 lei and several jewels were allegedly stolen", declared, for AGERPRES, the spokesperson of IPJ Neamţ, inspector Ramona Ciofu.
The police have drawn up a criminal file regarding the commission of the crime of qualified theft, writes Agerpres.
On Monday, three people, namely a man, his daughter and his 2-year-old grandson, lost their lives in a road accident on DN2-E85, in the town of Secuieni.
At the wheel of the car was the 31-year-old woman who made an irregular overtaking and collided with a van. In turn, the van ran into a car.
The three people from the first car died in the accident, aged 56, 31, and 2, respectively, and three other people from the other two cars were injured.
Editor : V.M.