Game news This iconic Stranger Things actor is the video game hero behind the horror survival genre
Before Resident Evil, there was another cult franchise that forged the horror game genre. And if you didn't play it at the time, know that a remake is coming this year. And as heroes, we even find the actors of Stranger Things and Star Wars 9.
Un remake d'Alone in the Dark
1992… While Resident Evil first of the name is not even under construction yet at Capcom, Infogrames unveils Alone in the Dark. A historic game since it is the first 3D Survival Horror ever released. And that, it is not we who say it, but the Guinness Book des Records. Alone in the Dark is therefore a must-have if you like horror games. And that's good since it will be brought up to date to allow lots of new players to discover it. THQ Nordic has indeed offered the license a few years ago and will lay us a remake next October 25.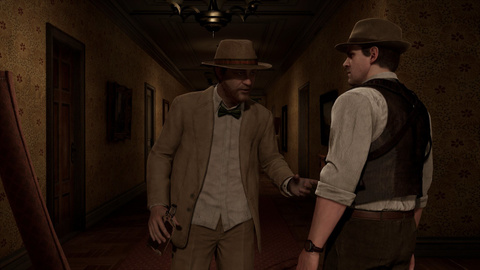 And there are good reasons to expect a fine tribute. Pieces Interactive, the studio responsible for developing the title, is made up of fans of this horror franchise. And there are, in addition, beautiful people in the team. Mikael Hedberg, game director and screenwriter of Amnesia: The Dark Descent and SOMA, indeed supervises this remake of Alone in the Dark. Guy Davis, collaborator of director Guillermo Del Toro, will bring the creatures of the original title back to life. As for the heroes, they will be played by two recognized actors. David Harbour (Stranger Things, Gran Turismo…) will lend her face and voice to Detective Edward Carnby, while Jodie Comer (Star Wars 9…) va incarner Emily Hartwood. And we even got to see them at work through an 11-minute spotlight.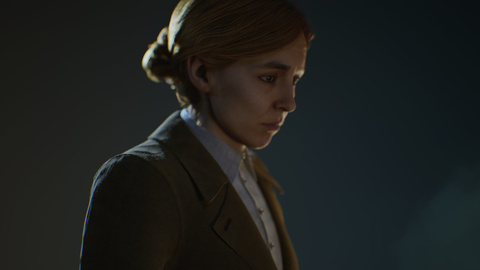 ---
The characters at the heart of the gameplay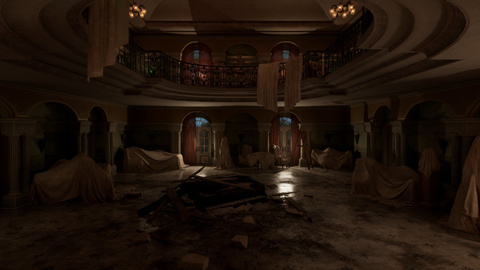 Alone in the Dark is a game that gives an important place to the development of its characters. This is why, for Hedberg, it was important to bring in actors from Hollywood. And the choice of David Harbor quickly became obvious. "David has a strong presence as an actor," explains Hedberg, "he is able to make funny moments funny, while giving dramatic moments a real intensity." What's more, the bugger loves horror games and has already played the previous opuses of the license. With this in mind, we can therefore expect a detective Edward Carnby more real than life.
Thanks to him, but also the graphic and technical improvements, the developers of Pieces Interactive intend to pay a nice tribute to the 1992 game. The goal, as in any remake, is to stick to the DNA of the original game, while offering a few little surprises. As for Alone in the Dark, this goes through an emphasis on exploration, atmosphere, story with two points of view and puzzle solving. But of course, this remake will also offer new things, especially in terms of the script and the even more accentuated film noir style. And according to this Spotlight, the rendering looks more than satisfactory.
---