News culture Twitch creates controversy on Twitter with a very clumsy message
As part of Asian American and Pacific Islander Heritage Month, Twitch posted a more than awkward tweet that led to strong reactions on social media.
A message next to the plate
Lately, Twitch has been making a lot of noise on social networks. Unfortunately for the streaming platform owned by Amazon, it's for a tweet that falls short of the plate despite, obviously, good intentions. To put things in context: this week, the Twitch Twitter account posted a message that can be translated as "if you could experience a new adventure by reincarnating as one of your favorite characters, who would you choose?". With this tweet, an image was associated in which we find nine fictional charactersboth anime and video games and even some embodied by real actors.
To fully understand what is happening, note that the message ends with the hashtag #AAPI. The latter refers to Asian American and Pacific Islander Heritage Month., Asian American and Pacific Islander Heritage Month in English. The purpose of this period is to highlight and celebrate Asian Americans and Pacific Islanders through their contributions to society and culture. The problem is that the image that accompanies the tweet is composed only of Asian characters, which many Internet users have found limiting.
Social media posts go through multiple levels of review and for this tweet to make it live from a brand like @Twitch is fucking stupid. Do better, support #AAPI creators, and don't post shit like this pic.twitter.com/uIoN6bO8u2

— SteveWisey (@stevewisey) May 24, 2023
A tweet quickly deleted
Among the many issues raised by this message, many netizens commented that it was strange to reduce a diverse group of people to a series of fictional characters and ask to choose their favorite from the lot. This is all the more the case that we find in the list of fictional characters, of course, but some of which are interpreted by real actors like Sandra Oh who embodies Dr Cristina Yang in Grey's Anatomy, or Simu Liu who plays Jung Kim in Kim's Convenience.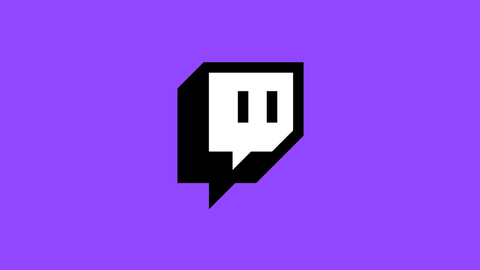 Some Twitter users have also reacted to the fact that we find Goku, the hero of Dragon Ball, in the list who is not even human since he is actually an alien in his own universe. Its presence in the list suggests that the people behind this post consider it Japanese, like Akira Toriyama, its creator. Faced with strong reactions on social networks, Twitch hastened to delete the messagebut obviously, as nothing gets lost on the internet, the latter can always be easily found as you can see in this article.