Tram traffic on lines 7, 19 and 25 was blocked on Friday afternoon on Giurgiului Road, at Răducanu Cristea, on the way to Şura Mare, due to the collision of two trams, announced the Bucharest Transport Company (STB).
A tram 25, one of the new ones, hit a tram 19 in the back, at the Răducanu Cristea station.
"On Giurgiului Road, at Răducanu Cristea, direction CFR Progresul, wagon 3.830, Militari, from line 25, hit wagon 010, Giurgiului, from line 19 in the back. Following the impact, wagon 010, line 19, derailed with bogie IV. There are no injured persons. Intervention means have been dispatched," STB representatives announced.
The event took place at 16.20.
One of the trams involved in the event is from the new series – Imperio.
At present, tram traffic is proceeding normally.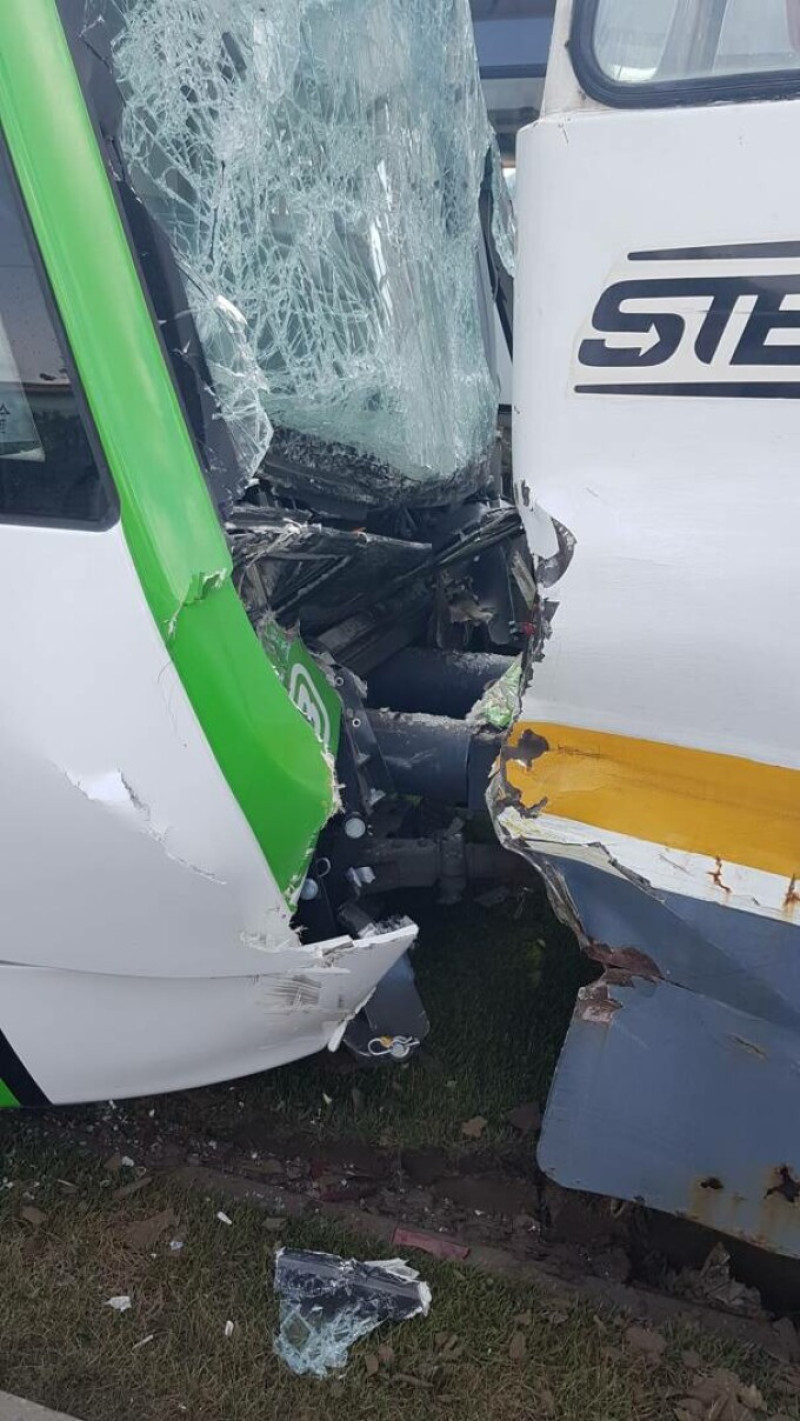 Editor : I.C