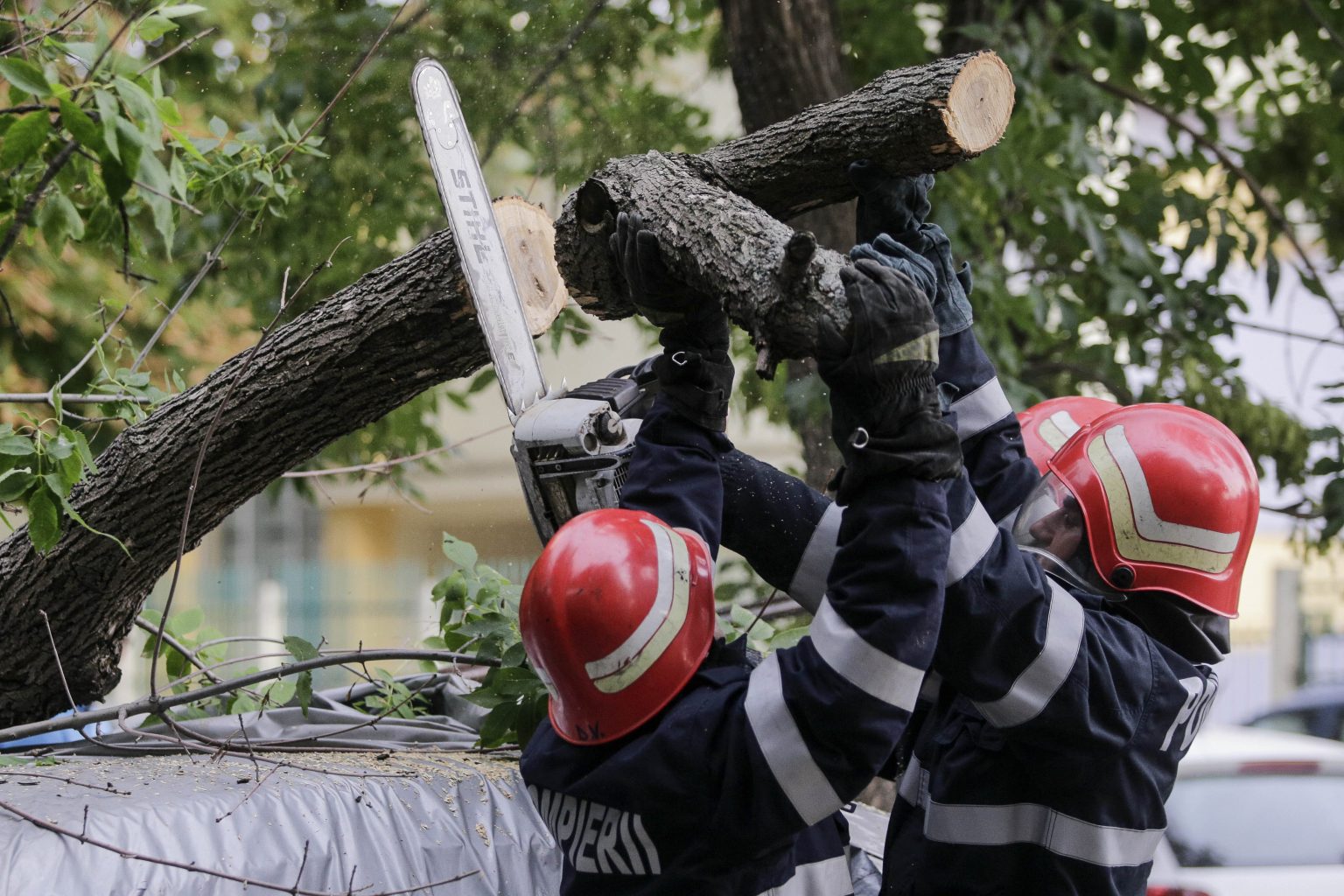 Several interventions by the firefighters from ISU Bucharest-Ilfov took place, Saturday afternoon, in the Capital, where several trees fell. The area is under a yellow code warning of atmospheric instability, as are most of the country's counties. In many other counties, ANM has issued code orange warnings of torrential downpours.
According to the report sent by ISU Bucharest-Ilfov, on Saturday, until 18:00, crews from the Inspectorate managed seven interventions. Six of these took place in Bucharest and one in Ilfov county, reports News.ro.
"These consisted of the removal of six trees and a flood at a house. Seven cars were damaged", inform the representatives of ISU Bucharest-Ilfov.
Most of the country, including the capital, is under a code yellow warning of temporarily heightened atmospheric instability on Saturday, the warning being valid until 11:00 p.m.
Also, the National Meteorological Administration (ANM) issued a code orange warning of torrential showers for the counties of Constanţa, Caraş-Severin, Hunedoara, Timiș, Arad and Sibiu.
See also: VIDEO Hail and torrential rains in the country. The streets of Craiova turned white in just 10 minutes. Danger of aquaplaning on the A2 highway
Editor : A.C.