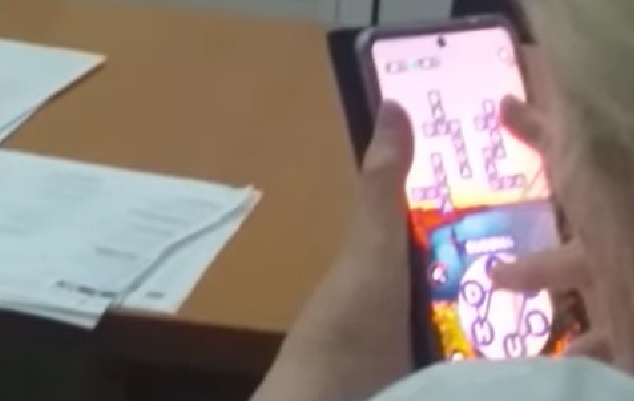 A doctor from the Dimitrie Castroian Emergency Hospital in Huşi was filmed playing on the phone while on duty. When the man who filmed her reprimanded her for playing while patients waited at the door and felt sick, the woman reacted by raising her voice, telling him if he was "naughty" to go somewhere else. She shouts at the man and threatens him that if he continues to reproach her, she will call the Police.
In the images posted on Facebook by a man other than the one who made the videos, the patient who recorded the doctor while playing on the phone reminds the staff that he has been waiting for an hour in the emergency room, at which time he is answered: "wait a bit!".
"How long shall I wait, madam? My belly button jumped on my finger! Say something, who's taking care of me, what's the problem, so we're staying like this?", says the man.
At that moment, the doctor filmed while playing on the phone starts scolding the disgruntled patient for waiting too long, along with other patients.
"Listen there! Do you want me to send you to another hospital? You always have to wait!. And when I go, I wait for the doctor, yes? Wait, no one is there, no…", says the doctor to the patient.
The doctor also reacts when the patient tells him that he has been waiting for half an hour: "You can wait for three hours! I left at seven and went in at four in the morning for the consultation. To interest you. In the queue!"
When the man reproaches her for playing while on duty, the woman becomes more irritable.
"Listen, if you're naughty, I'll send you somewhere else too! I spoke for her! We have to send a sick person who has to go to Iasi. After that, we take each one in turn", says the doctor.
The doctor admitted that he does not know which patient is the one who needs to be transferred to Iaşi, pointing out only that she "has become intoxicated and may die". "Can you die?" the doctor told the patient.
When the man says that he has been waiting for an hour, the doctor replied that, previously, he had said that he had been waiting for half an hour and also talked about the "color" of the man, at which point the patient replied: "we are also insured employees".
Finally, the doctor began to shout, "Please stop! Finish! Do you want me to call the police? Yes, I play, of course I do!".
Editor: Liviu Cojan