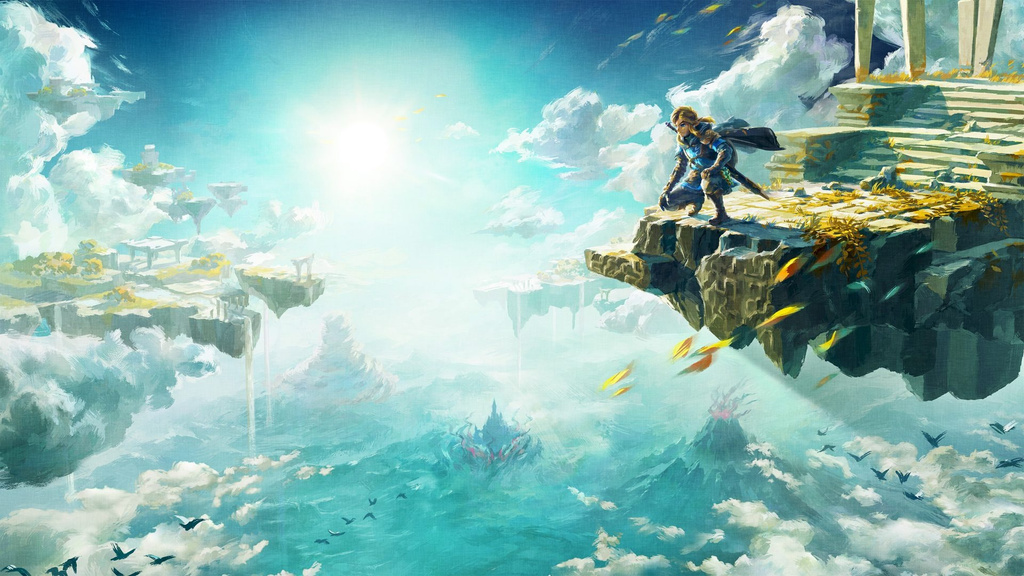 Game news "I can't believe this happened": Pokémon and Zelda at the heart of an unthinkable console exchange
Good plan or scam of the century? This is exactly the question that Internet users asked themselves this week after discovering the story of a player who exchanged several rare gaming coins for … A Switch OLED Tears of The Kingdom and cash.
A controversial deal
The Web recently ignited around a story that undoubtedly brought back very bad memories to more than one player. It all starts with a video that presents Quincy, a Nintendo fan straight from the city of Houston in the United States, who went to his local gaming store to make a trade in order to pick up a Nintendo Switch OLED edition The Legend of Zelda : Tears of the Kingdom.
A trivial story at first glance. But where it gets more interesting is when you look at the treasure that Quincy decided to give up. It includes, among other things, a Nintendo 64 limited edition Pokémon, an NES Action Set, as well as several SNES and N64 games, such as Super Mario Kart. All in more than fair condition.
In the end, Quincy left with the Switch of his dreams as well as cash. And for Internet users, the store carried out the heist of the century.
A lot of noise for nothing ?
For Internet users, it seemed clear from the start that the young man was scammed. Immediately after the buzz of the video, several spectators started comparing the prices of the different items traded by the player. The Twitter user who relayed the video notably shared in the comments an image of a similar Nintendo 64 selling for $850.
Is it theft though? Not really. Quincy still leaves with his Switch OLED, as well as 700 dollars in greenbacks. As pointed out my cityby taking the estimated total of the resale prices of each property sold by the young man, we arrive at approximately 1060 dollars. On the other side, the Switch OLED Tears of The Kingdom is displayed at a price of 320 dollars (360 euros in France), a total loot of 1020 dollars. In fact, therefore, there is not really a scam.
Kotaku insisted on contacting the store Hey Video Games Who didn't expect this video to go so viral. They declare for their part to resume Nintendo and Pokémon productions at around 60-80% of their approximate resale price. For the store, this video was simply intended to show players that they could resell their retro collection advantageously. In the end, it had a completely opposite effect.