As of May 29, 2023, this will be totally prohibited for car dealers. Although the law will enter into force on this date, it does not provide for sanctions in case of non-compliance.
The new law was published in the Official Gazette, starting to produce legal effects starting on May 29, 2023. In the case of drivers who do not comply, they will be sanctioned with rather stinging fines. The new law provides for the modification of the actual mileage, a practice quite common in Romania, which will be totally prohibited.
Law no. 142/2023 stipulates that all the values ​​indicated by the odometers of the cars from our country can be consulted in an electronic register managed by the Romanian Auto Registry. This registry is scheduled to appear starting next year.
Drivers who want to change the actual mileage of the car in order to sell it "with fewer kilometers" will be penalized. They will also be obliged to repair or even replace the odometer immediately if it stops working properly or is faulty.
"It is forbidden to manipulate the odometer of a motor vehicle, to request the manipulation of the odometer or any action likely to influence the accurate recording of the number of kilometers traveled by a motor vehicle," as stated in the published law that will enter into force on May 29, 2023.
The law also provides for the definition of odometer tampering, so the text shows that the fraudulent practice of willful and unauthorized alteration of the actual mileage indicated by a motor vehicle's odometer is the definition of "tampering" the mileage.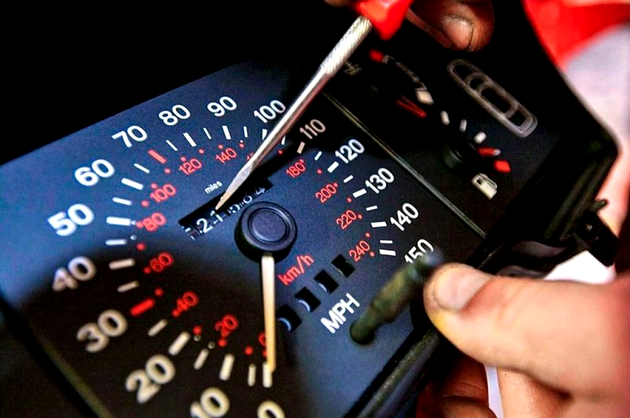 What will be prohibited from May 29, 2023 when you want to sell a car
On the other hand, the new law does not provide for the sanctions that await those who violate this normative act. If in the first version of the draft law, imprisonment was provided for changing the mileage, being a crime punishable by imprisonment of one month or one year, or with a fine, the new law does not make any reference in this regard.
Thus, those who choose to return the car's kilometers do not currently know what punishment awaits them. The law also stipulates that, starting in the fall of 2024, the person who brings the car will have to hand the buyer a certificate issued by the RAR in which more information can be found.
The certificate will include mileage history, information on damage that caused damage to the steering system, braking system, or if the strength structure of the body or chassis was seriously affected. This certificate will be issued to the seller for a fee and will be valid for 60 days from the date of issuance of the document.