Life on Earth may have arisen from giant solar flares produced by a young, hyperactive Sun, according to a new study cited by Science.
By throwing electrically charged particles found in the solar wind at a mixture of gases present in Earth's atmosphere more than 3 billion years ago, the scientists discovered that this combination of ingredients would have contained significant amounts of amino acids and carboxylic acids, which they are the basis of proteins and all organic life.
Researchers searching for the answer to this question in the 19th century speculated that life may have begun in a primordial "chemical soup" they called the "little warm lake."
In the 1950s, experiments exposing gas mixtures of methane, ammonia, water and molecular hydrogen to artificial lightning showed that 20 different amino acids were formed in the process.

From then until now, however, things have gotten more complicated. Scientists have discovered that the early Earth's atmosphere contained less ammonia and methane than originally thought. Instead, there was much more carbon dioxide and molecular nitrogen—both of which are gases that require much more energy to break down than lightning.
Now, in a new study published in the journal Life, researchers have used a particle accelerator and found that cosmic rays give rise to super-flares that have enough energy to trigger the emergence of life on Earth.
"Most investigators ignore galactic cosmic rays because they require specialized equipment such as particle accelerators," explained the study's lead author, Kensei Kobayashi, a chemistry professor at Yokohama National University in Japan. "I was lucky enough to have access to several [acceleratoare] near our laboratories".
When a coronal mass ejection occurs, solar material, consisting mainly of electrons, protons and alpha particles, collides with the Earth's magnetic field and sets off a geomagnetic storm that shakes up the molecules in our atmosphere to create the colorful auroras we know and under the name "northern lights".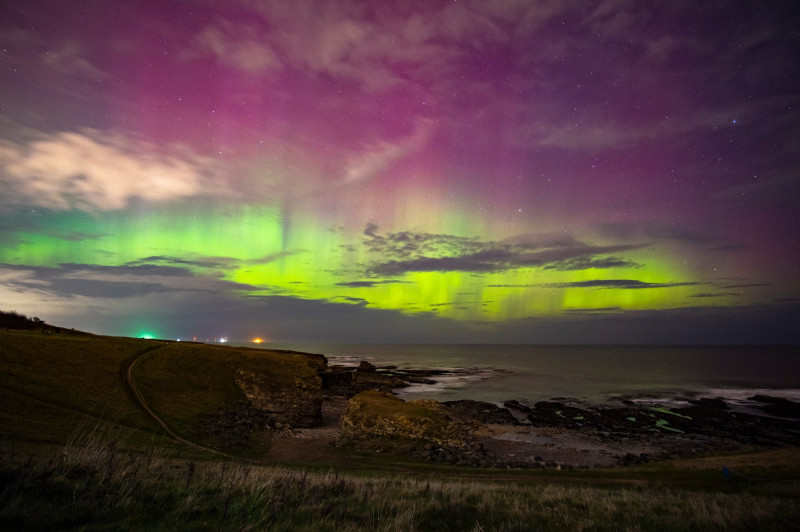 The most powerful solar storm in recent history occurred in 1859 (the Carrington Event) and released about as much energy as 10 billion 1-megaton atomic bombs.
But even this event is nothing compared to the energy of a super-eruption that could be hundreds to thousands of times more powerful.
Super-eruptions of this kind usually occur only once every 100 years, but it is possible that during the first 100 million years of Earth's life, eruptions occurred as often as once every three days, despite that the Sun was 30% less bright.
"Under the conditions [de vreme] cold, you never have lightning, and the early Earth was under the light of a fairly dim Sun," said study co-author Vladimir Airapetian, an astrophysicist at NASA's Goddard Space Flight Center. "That doesn't mean it couldn't come from lightning, but lightning seems less likely now, and solar particles seem much more likely."
Editor: Raul Nețoiu