Before discovering our two favorite spiders on the streets of New York, Marvel's Spider-Man 2 first presented a short cinematic to reveal to us that Kraven the Hunter will be one of the plot antagonists. This is one of the iconic enemies of Spider-Man who is obsessed with the latter after hunting all possible prey in the wild. In the comics, the character is best known for the story "Kraven's Last Hunt" which is a particularly dark tale in which the villain manages to overcome Spider-Man and puts on his costume to show that he would do better than him in his own role. Funny thing, it's a period when Peter Parker wears his Black Outfit that we find in this trailer a little later.
But Kraven will not be the only villain of this Marvel's Spider-Man 2. During the first teaser, we had seen that Venom would be there and this was confirmed with this last presentation since Peter wears his black costume composed of Symbiote, the extraterrestrial matter that gives life to Venom. Moreover, the other star of this sequence is also the Lizard that our Spider-Men are chasing during a chase. Although seen only briefly, his appearance seems more massive than in the film. Amazing Spider-Manwhich suggests that it could be a major enemy in the adventure.
Buy a PS5 from Amazon
The symbiote at the heart of the gameplay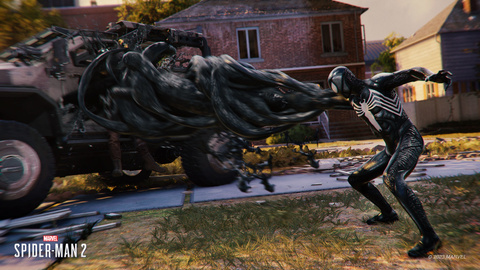 The big star of this presentation of Marvel's Spider-Man 2 is above all Spider-Man's Black Outfit made up of Symbiote. As in the movie Spider-Man 3, this costume allows Peter Parker to be much more aggressive and to gain power. Controller in hand, this results in a new set of skills that we see appear in the interface at the bottom left. During the presentation, we observe three different capacities: a tentacle which projects the enemies, a kind of ball which makes it possible to lift its opponents and finally several vines capable of bringing down a group of opponents. Something to bring back good memories to those who enjoyed the Prototype. In addition to the offensive aspect, it is on the defensive side that things have changed. From now on, some attacks cannot be dodged, which will require the player to parry so as not to take too much damage. With the right timing, Peter will even be able to counterattack, which seems to be particularly effective.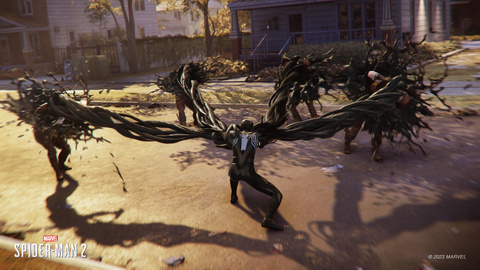 Beyond what has been presented to us, certain questions remain unanswered. First of all, at the beginning of the gameplay sequence, we see that Spider-Man still wears his red and blue costume before the latter is covered with symbiote, which gives this black outfit. So, we can wonder if it will be possible to alternate between these two costumes in game, much like in Spider-Man: Reign of Shadows. Then we remember that in the very first teaser, Peter was still wearing his original costume and fighting with mechanical arms behind his back. However, these were not there in the presentation. With this information in mind, can we imagine that we can change "armor" during the adventure with Peter? We will have to wait for the answer.
New outfits for spiders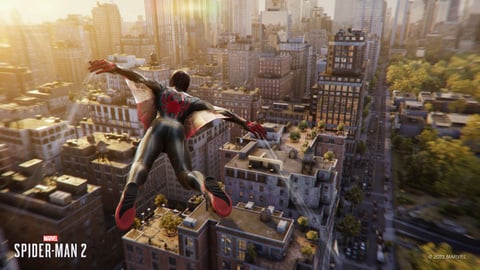 Having said enough about Peter, it's time to talk about Miles Morales. Because yes, Marvel's Spider-Man 2 lets you play both characters in the same game and switch between them. It remains to be seen whether this will be possible at any time, as in Grand Theft Auto V, because we remind you that the title will not offer two-player cooperation. Another important clarification, each character benefits from an individual skill tree, for Peter's new Symbiote skills and Miles' new blue bioelectric powers, but they also share another common skill tree which applies to our two spiders. This applies in particular to everything related to technology.
In addition to all this, this presentation was an opportunity to discover new features for getting around the city. If swinging remains the main mechanism, Insomniac has added new features. First of all, we observe that it is possible to charge a jump by leaning on two elements of the decor to better project oneself in New York. The great novelty highlighted in this gameplay sequence is above all the Delta-webs, sort of improvements to the outfit of the two Spider-Men which allow them to hover, even to steal. This completely changes the way of getting around in the American metropolis and promises exhilarating sensations. In addition, it will be possible to exploit air tunnels between skyscrapers to save time. What make exploring New York even more enjoyable, especially since new neighborhoods have been added such as Queens, Brooklyn or the East River.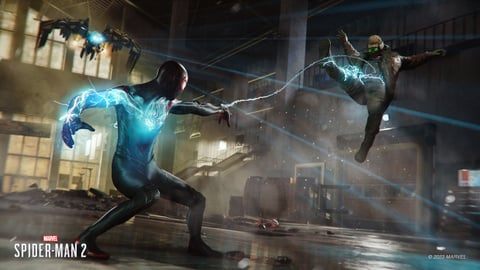 As for the gameplay of Miles, we note that the latter has new gadgets for stealth sequences, such as the Web Rope which allows you to sneak up high or the Web Catcher which attracts enemies to an isolated corner. It will also now be possible to make double eliminations to make things easier. But in the heart of the action, the youngest of the Spider-Men is not left out because he has new abilities. With the electricity generated by his body changing from yellow to blue, Miles can smash the ground to electrify a group of enemies with Lightning Strike or use Chain Lightning to hit opponents in an area of ​​effect.
An unimpressive technique for the PS5?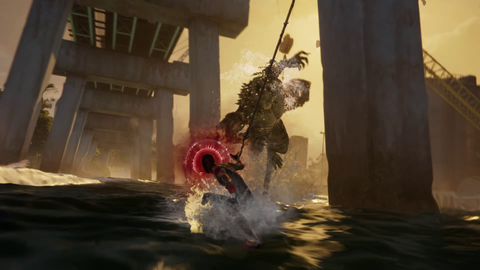 This PlayStation Showcase was an opportunity to take a look at the visual aspect of Marvel's Spider-Man 2. The first thing that can be noted is that the title benefits from spectacular animations that make you feel all the agility of our Spider-Men. Moreover, on the PlayStation Blog, the developers say they have improved textures, lighting and particles compared to the previous two installments. And then, the chase presented is also impressive thanks to the controlled staging of Insomniac which gives rise to moments of action that we can't wait to experience, controller in hand.
However, on social media, many netizens expressed their disappointment with the technique of the title. In main reproaches, some evoke the facial animations which they do not consider up to other PlayStation productions or the rendering of the water which does not please everyone. However, we must remember that the game takes advantage of the components of the console with "almost instantaneous" loading times to switch from one Spider-Man to another, which remains impressive.
A scenario that promises to be darker than ever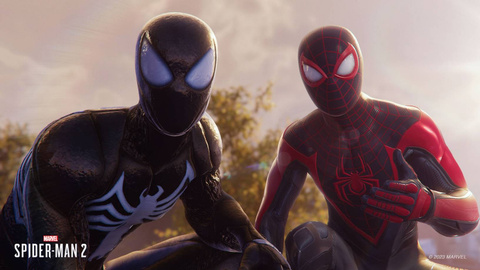 When it comes to the story of Marvel's Spider-Man 2, not much is known for sure yet. However, this short gameplay sequence gives us a glimpse of some themes of this episode. First of all, we understand that Kraven and his soldiers come to New York to hunt new prey, including the Lizard. But in reality, the heart of the intrigue seems to want to focus on the Symbiote which gnaws Peter little by little. In the video, we see that our Spidey is more aggressive and frontal than ever, and even if he continues to save civilians, he no longer does so with his legendary good humor. This is precisely what seems to worry Miles who senses a change in behavior in Peter. It remains to be seen when this sequence takes place in the adventure, but perhaps we can imagine that the situation will degenerate to the point of seeing the two Spider-Men confront each other.
A release date … still unclear
The last surprise regarding this presentation is the release date of Marvel's Spider-Man 2. While the title is being touted as the end-of-year exclusive for PlayStation, its launch window is currently set for this fall, without further details. An astonishing decision and we will therefore have to be patient before we can get our hands on the next Insomniac title.