Game news PS5: is this PlayStation Showcase 2023 that disappointing?
Today in this new episode of JV Débat, we are talking about the Playstation Showcase which took place on May 24th. Disappointing or on the contrary satisfying? The highly anticipated event is debated by the editorial staff.
A showcase far from people's expectations
The last Playstation Showcase organized by Sony took place almost two years ago. The one that took place Wednesday evening at 10 p.m. was therefore extremely awaited by players, especially those of the PlayStation 5. However, many were left unsatisfied. The event did not live up to what the spectators expected. Very few big announcements have been made, aside from Marvel's Spider-Man 2, the most anticipated game of 2023, whose development and release window we already knew. For the rest, it was only minor games and not exclusivity from a home studio. The showcase only presented their new catalog, but without going into details. A new portable console has been unveiled, unfortunately not much information has come out of it. Jim Ryan, the president of Sony Interactive Entertainment Inc, said only that the information will come later. For more details, you can watch the latest episode of JV Debate in the header.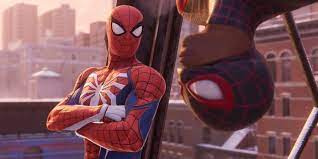 ---
But full of hope
Despite the disappointment of the spectators, the PlayStation Showcase still presented us with a lot of novelty. The information was concise, but there was something for everyone. The games featured weren't necessarily major, but were still popular, including Phantom Blade 0, a slower-paced, strategic action RPG slated for release in late 2023 or early 2024. second phase of the PlayStation 5 have been unveiled, yet it was to have a key place in Sony's event. But there's no reason to worry, on the contrary, it's all the more reassuring that they take their time to offer us quality games when the time comes.. A large part of the Showcase focused on service games, internal solo games were given an important place. One thing that can be explained by the fact that by 2025, PlayStation aims to put 60% of their investments on service games and 40% on traditional games. The last JV Débat present above the article gives you more precision.