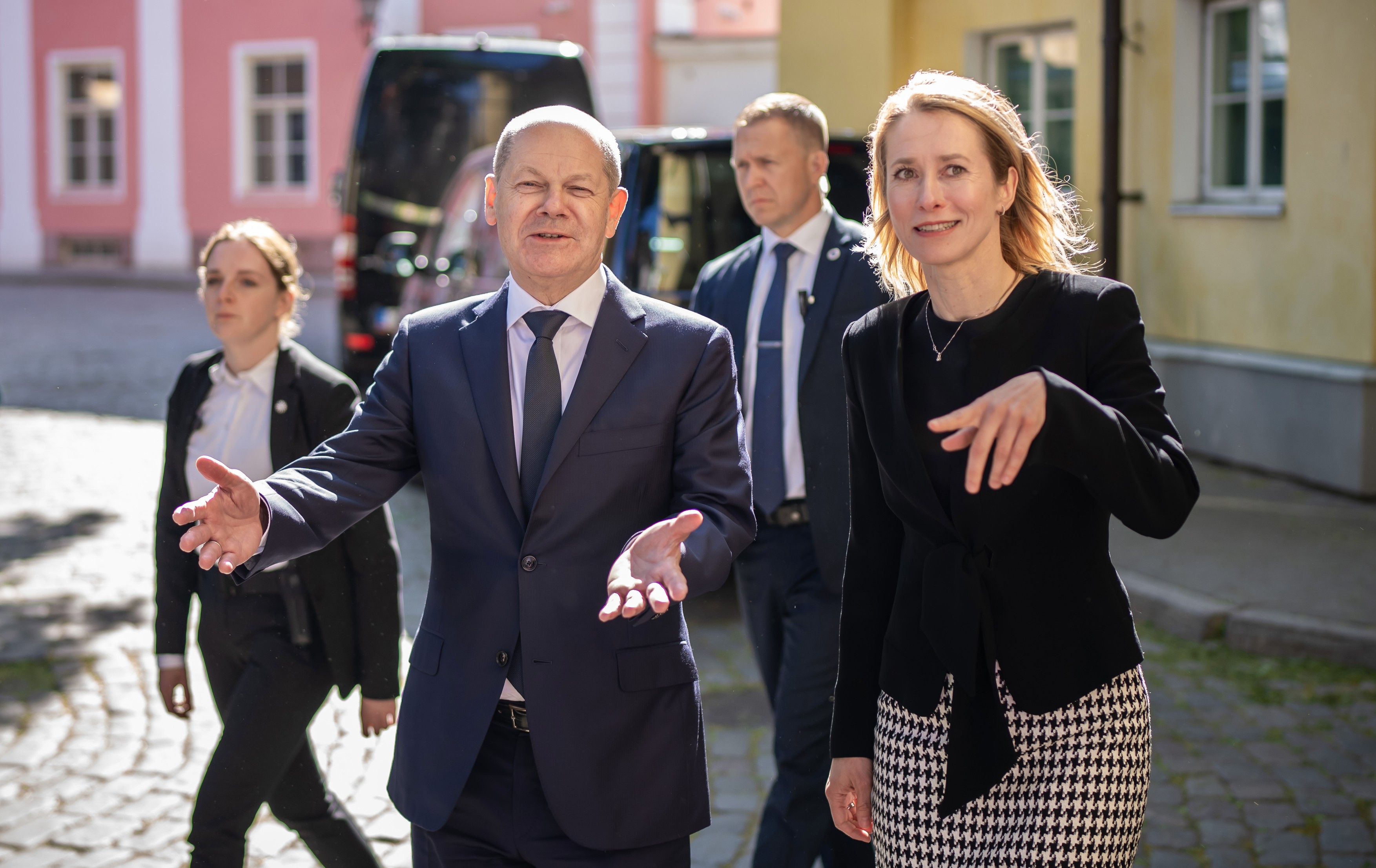 German Chancellor Olaf Scholz said on Friday, in Tallinn, that the NATO summit that will take place in July in Vilnius will be devoted "especially" to concrete support for Ukraine, reports AFP.
Answering a question about Ukraine's possible accession to NATO on the occasion of this summit, Chancellor Scholz replied that "in Vilnius it will be, above all, about organizing concrete support for Ukraine in this situation".
"The question we have to answer now is how we can improve cooperation in the concrete situation of the Russian attack on Ukraine" and "how we can make it clear that we will maintain this support as long as necessary," added the German chancellor at a press conference common with the prime ministers of the three Baltic states.
Read also: Scholz, on freezing the war: "It would only legitimize Putin's raid". What does it say about the removal of the Russian leader
The head of the Estonian government Kaja Kallas considered that Ukraine's accession to NATO is essential to guarantee peace. "For peace in Europe we need a strong and credible geopolitical European Union, as well as a strong and credible NATO. For peace in Europe, we need Ukraine to join the European Union and NATO," she said. throughout history how the gray areas are a fertile ground for wars, while the enlargement of NATO and the EU have increased stability. The three Baltic states are a living example" of this, she added.
Latvian Prime Minister Krisjanis Karins declared himself convinced that "once the war in Ukraine is over, once Ukraine wins this war, Ukraine should and must become a member of NATO. And the reason is very simple. It is the only way to guarantee that Russia will not will never rekindle a war."
On Wednesday, the Secretary General of the North Atlantic Alliance, Jens Stoltenberg, admitted that the members of the alliance are divided on the issue of Ukraine's membership in NATO, a topic that will be on the agenda of the summit in Vilnius. "In this matter, there are points of different points of view within the alliance", admitted Jens Stoltenberg during an intervention in front of the German Marshall Fund in Brussels, where he recalled that "decision-making in NATO is done by consensus". "No one can tell you exactly what the decision will be final at the summit in Vilnius on this issue," added the head of NATO, quoted by Agerpres.
Read also: Germany: The door is ajar, but now is not the time to discuss Ukraine's accession to NATO

Editor : M.D.B.