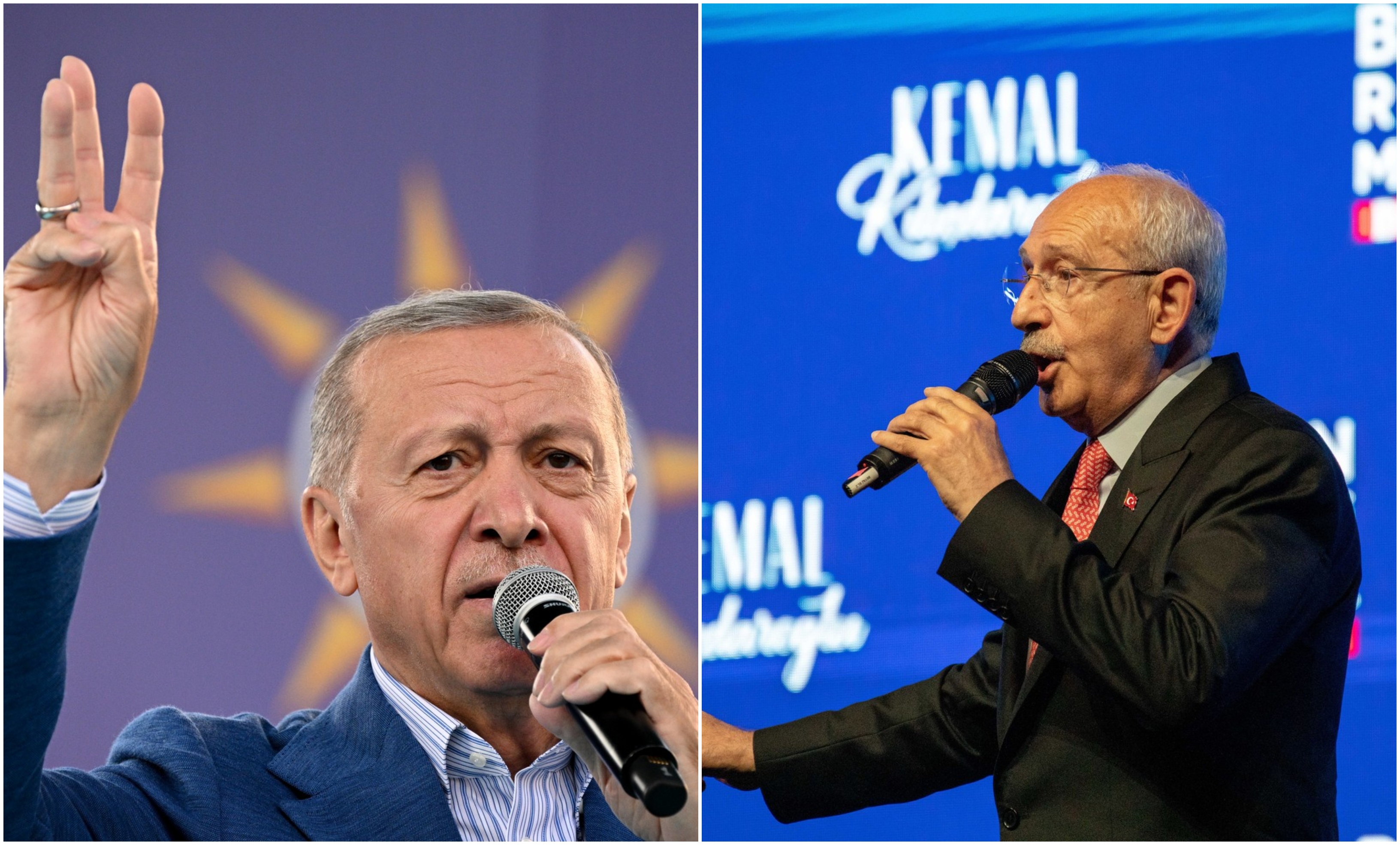 Turkish President Recep Tayyip Erdogan on Saturday urged citizens to go to the polls in large numbers on Sunday for the second round of the presidential election, while his rival Kemal Kilicdaroglu called on voters to pull the country out of the "black hole" " of the two decades of leadership of the current leader from Ankara, saying that it is the vote of the "last chance", reports Reuters, taken by Agerpres.
In a speech to his supporters in Istanbul's Beykoz district at the last campaign rally, Erdogan appealed for a large turnout.
"Are we rushing to the polls tomorrow? Will we start voting from the early hours of the morning? We don't want anyone missing from those who voted in the first round," said the Turkish president, while the crowd responded enthusiastically with "Yes."
"Let's encourage those who couldn't go (to the polls in the first round). We will finish the work started on May 14, with an overwhelming majority, hoping to increase the difference even more tomorrow?", he added.
On the other hand, Kilicdaroglu, who is supported by a six-party opposition alliance, said that everyone who loves Turkey should vote.
"If you really want each other, we'll get out of this black hole together," he wrote on Twitter.
"I appeal to all people, regardless of their vision or their lifestyle. It's the last chance. All those who love this country should vote," added Kilicdaroglu.
The two counter-candidates want to attract the 8 million voters who did not go to the polls in the first round of voting.
Then, Erdogan placed himself in front of Kilicdaroglu, the representative of the opposition, and his party, AKP, with Islamist roots, and its allies secured a parliamentary majority.
Erdogan obtained 49.5% of the votes in the first round, while Kilicdaroglu received 44.9% of the votes.
Editor : A.C.