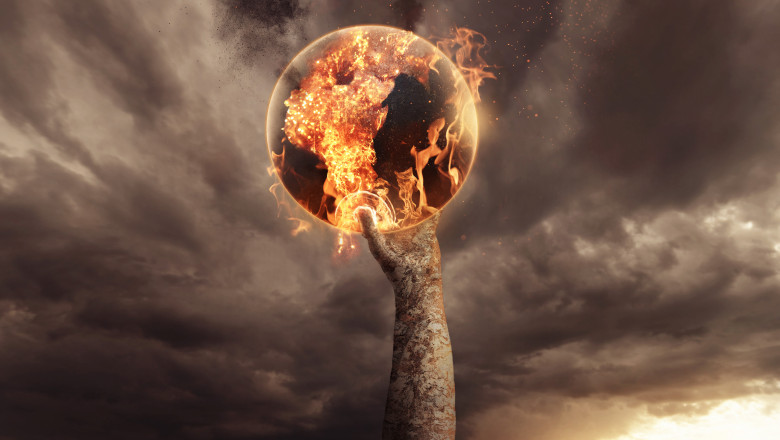 A high-level meeting in Paris next month will outline a $100 billion plan to attract more money to finance climate change prevention and support development in poorer countries by offering foreign exchange guarantees to investors, according to a document seen by Reuters.
The plan, which has not been previously published, was sent to world governments ahead of June's "Summit for a New Global Financing Pact" in Paris by the Bridgetown Initiative, led by Barbadian leader Mia Mottley.
The idea, included in an April 2023 consultation document, would build on the strength of the International Monetary Fund (IMF) and other multilateral development banks (MDBs) and is part of growing efforts to reform the international financial system, notes News.ro.
The IMF and other MDBs should "reduce excessive macro-risk premiums on developing countries through foreign exchange guarantees of $100 billion a year" for financing in more volatile domestic currencies than the dollar or euro.
The guarantees would only be for "green transition investments", which a source involved in the plans said could include "green" bonds, focused on green projects, as well as others, such as "blue" bonds, focused on oceans , and obligations related to sustainability.
Their benefit is that MDBs would step in and compensate international buyers of those bonds if the country involved devalued its currency and effectively reduced the dollar value of its bond payments. By removing this risk for investors, it should significantly reduce the interest rates that governments have to pay. For some, it could even be the impetus needed to regain access to global capital markets lost during the Covid pandemic.
A report released at the COP27 climate talks suggested that developing countries would need $1 trillion a year in public and private money annually by 2030 to combat global warming, but capital flows of so far it represents only a fraction of what is needed. A report by the World Bank and other major multilateral lenders said they committed $51 billion in 2021, along with $13 billion in private financing.
At the summit in Paris, hosted by French President Emmanuel Macron on June 22-23, a number of world leaders and representatives of emblematic global institutions such as the IMF and the United Nations will be present. Draft proposals have been sent to key groups preparing the talks over the past two weeks.
Call to arms
In addition to the coin idea, the document also provides more details about the main goals of Version 2.0 of the Bridgetown Initiative, which has become a heavy-handed voice over the past 18 months in global climate and sustainability discussions.
"This is a call to arms," ​​the source said, referring to the document and its intention to spur more concrete action from the IMF and multilateral lenders.
After a slow start, the idea that fundamental changes are needed to help more money flow to developing countries in the fight against climate change has gained momentum over the past year and has been a key focus of global climate talks, from November.
The World Bank has since appointed a new president, former Mastercard CEO Ajay Banga, and launched a reform plan that would increase lending by $5 billion a year, though Mottley and others want the system to go much further.
The proposals in the April document, which also include redistributing more IMF money, are likely to form a key part of developing countries' negotiating position at the next round of annual climate talks in Dubai later this year.
Editor: Marco Badea