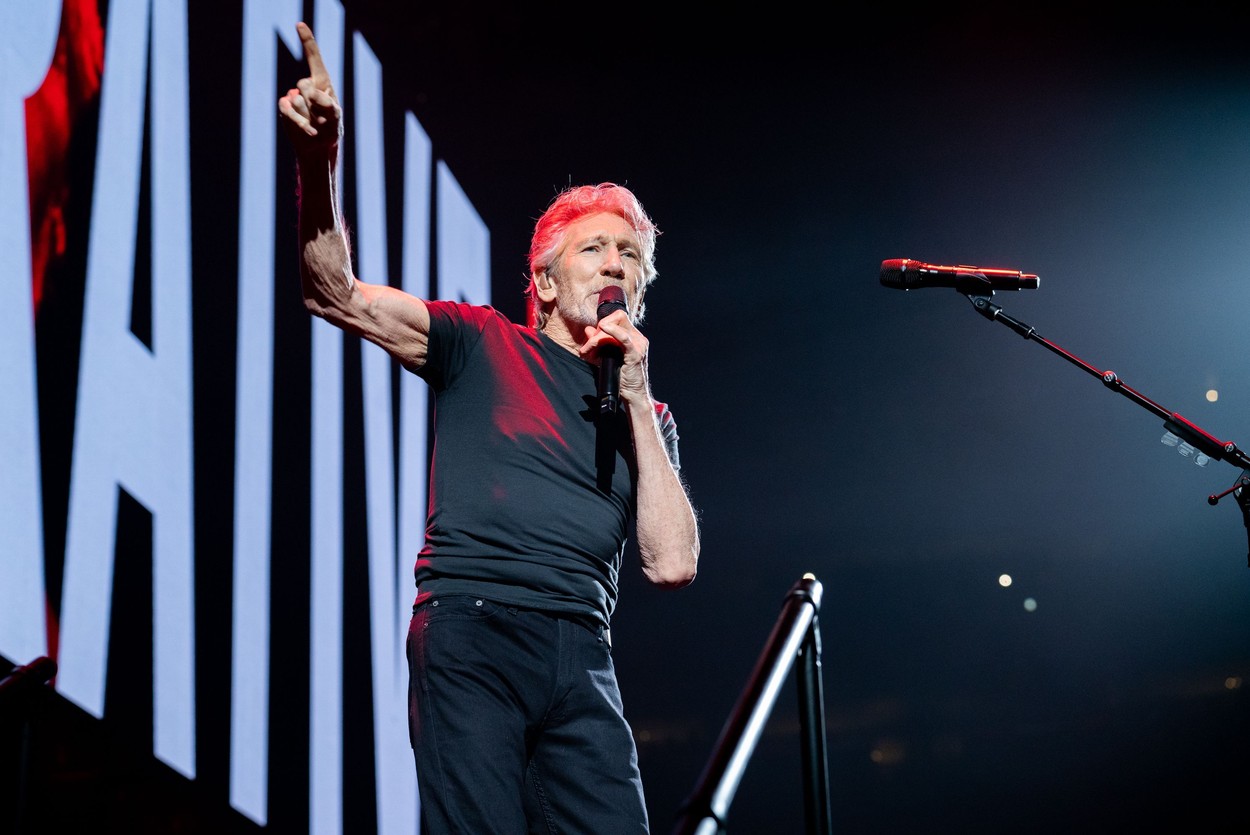 Pink Floyd co-founder Roger Waters said he was against fascism and bigotry when he wore a Nazi-style uniform on stage at a concert in Berlin, prompting German police to launch an investigation into the British musician.
The 79-year-old said that some aspects of his show at Berlin's Mercedes-Benz Arena, which have been questioned, were "quite clearly" a statement against fascism, injustice and bigotry.
"Attempts to present these elements as something else are disingenuous and politically motivated," he wrote on Twitter.
Footage from a May 17 concert shows the famous singer and bassist in a long black trench coat with bright red bracelets, pointing an imitation machine gun at the audience. The outfit included a swastika-like emblem made up of two crossed hammers – iconography that also appeared on costumes in the film based on Pink Floyd's 1979 hit album The Wall, a critique of fascism.
Waters has stated that portraying a "crazy fascist demagogue" has been a feature of his shows since "The Wall".
The users of social networks defended Waters, saying that the show was a recreation of some satirical scenes from the movie in which rock star-turned-militant Bob Geldof plays and that Waters wore the same costume in previous concerts, notes News.ro.
Nazi symbols, flags and uniforms are banned in Germany. Waters is being investigated under a separate law on suspicion of "inciting the people," police said.
The costume worn by Waters "is considered capable of violating the dignity of the victims, as well as endorsing, glorifying or justifying the violent and arbitrary rule of the Nazi regime in a way that disturbs the public peace," a police spokesman said.
Other German cities, including Munich, Frankfurt and Cologne, tried to cancel Waters' concerts after Jewish groups, including the Central Council of Jews, accused him of anti-Semitism. He denied the allegations, and efforts to stop the concerts failed. The last date of the German tour, which will take place at Frankfurt's Festhalle on Sunday, is still listed on Waters' website.
Read also: The useful idiots of the Kremlin. The celebrities of the West who, with or without their consent, make Russia's games
Editor : M.D.B.