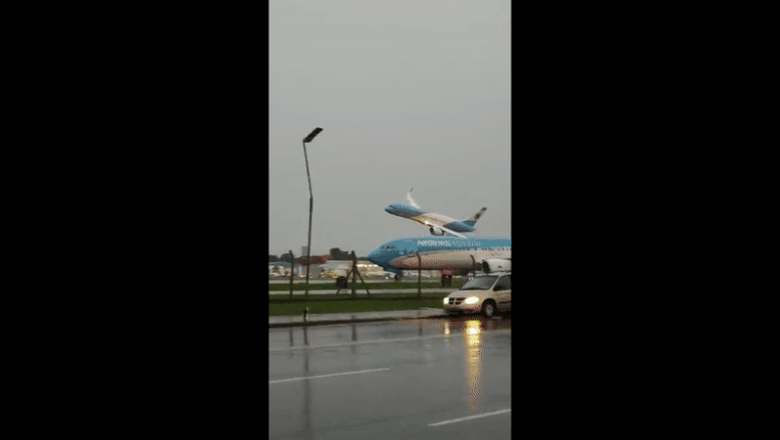 The new presidential plane of Argentina, a Boeing 757-200 aircraft that has just entered the equipment of the presidential administration, surprised the public the other day with a low-pass ("low-pass"), with the landing gear retracted. The maneuver is considered to be a risky one for an aircraft of such size. The plane, with the callsign "ARG 01", is a Boeing in "VIP" configuration that will carry Argentina's president, Alberto Fernandez.
Images of the plane that performed this maneuver were captured by several passers-by in the area of ​​the international airport of the capital of Argentina, Buenos Aires.
According to the publication The Drive, the presidential plane landed at this airport on May 25, at 17:25 local time, after taking off from Miami International Airport. The Argentine presidential administration purchased the VIP plane from a US firm.
The low-altitude flyover, carried out in rainy weather, caused mixed reactions. Some spectators were impressed by that maneuver, while others wondered what was the "reason" for such a risky gesture, taking into account the unfavorable weather conditions.
An airline pilot questioned whether such a "stunt" was necessary, despite the fact that civil aviation authorities had been informed in advance.
The delivery of the ARG-01 aircraft was made "rather quickly" considering that Argentina purchased this plane for the transportation of the president. On April 13, C&L Aerospace announced that it had completed the sale of the plane to the Argentine presidential administration. The Boeing 757-200 aircraft in VIP configuration has 39 passenger seats and also contains a suite with two bathrooms.
Editor : M.L.