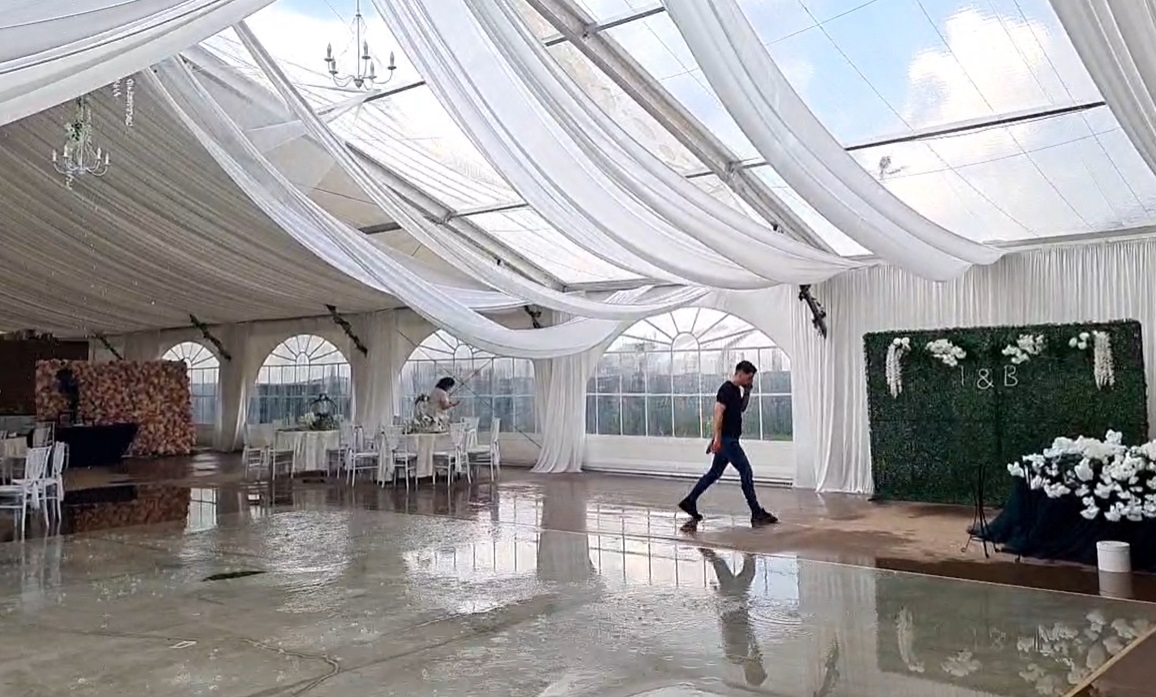 Unlucky wedding for a young family from Timiș county. Due to the storm that hit the county on Saturday afternoon, the tent where the wedding party was taking place broke. The dance floor, but also some of the tables were flooded with water, to the disappointment of everyone present.
Everything happened on Saturday in Ortișoara, in Timiș county. Around 3:30 p.m., there was a storm in the area: torrential rain, hail, and strong winds. Due to the gusts, the roof of the tent broke and all the water flowed inside, right onto the dance floor.
In the footage taken shortly after the flood, you can see the disaster left behind by the storm: large pieces of ice on the floor, the partially torn tent and the dance floor under the open sky.
The images posted on social media went viral and garnered dozens of comments. Here are some of them:
"Let there be no more harm! Health and Stone House!"
"Woe to the poor… Pity! Rain means wealth, God help them!"
"The bride and groom will have a lot of money. When it rains, it's a good omen!"
"If it rains at the wedding, it's lucky and I win money, so don't be upset!"
Editor: Izabela Zaharia