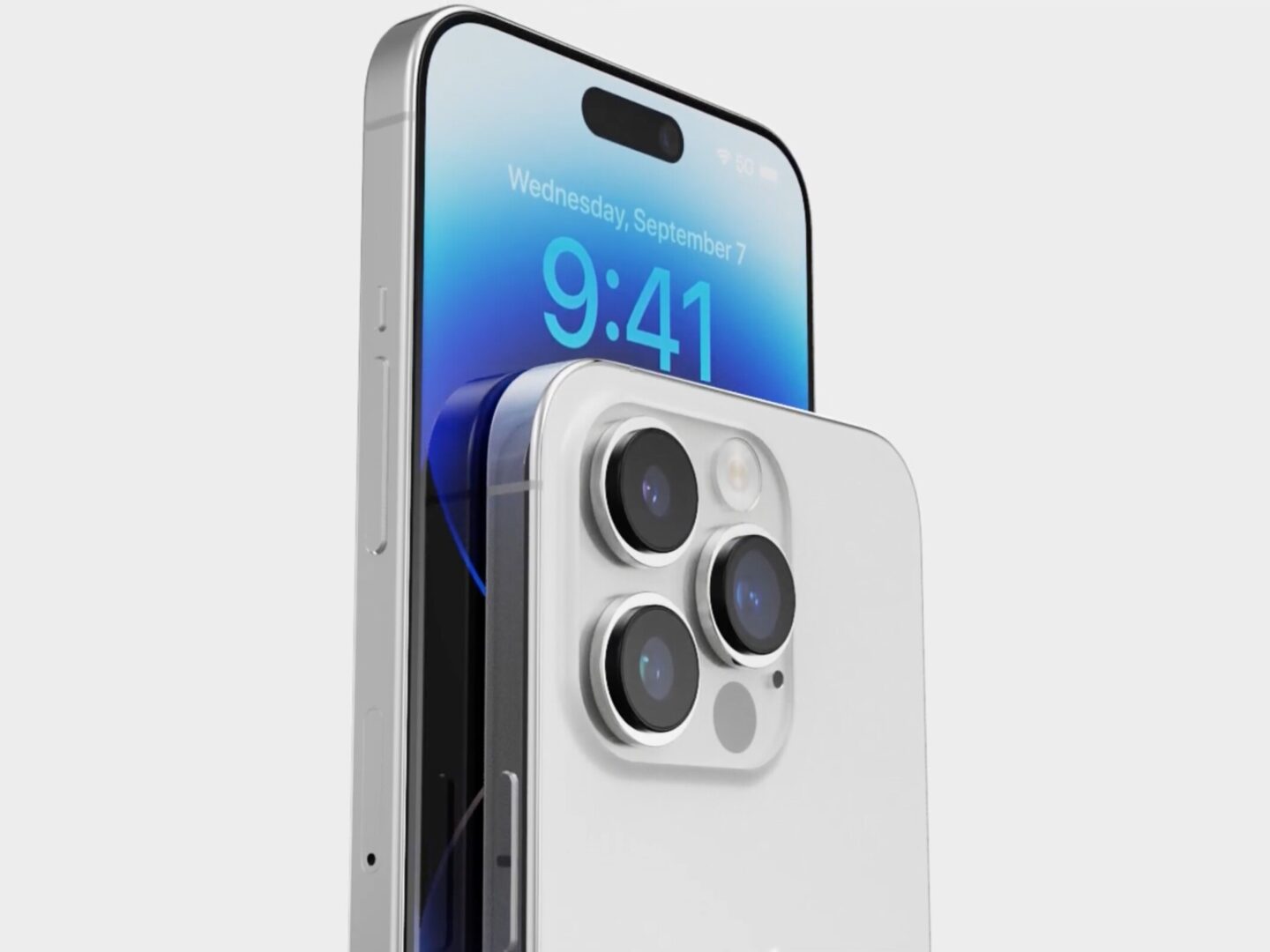 Every year we hear all kinds of rumors about the next generation of smartphones, and those about Apple and especially the iPhone are the most popular. In the past, we learned that the iPhone 15 Pro Max would receive a camera upgrade, to a new Sony sensor with a size close to 1″, but a new rumor suggests that the new iPhone may stay the same for another generation. Fortunately, the same rumor mentions other significant upgrades.
The flagship iPhone 15 Pro Max could be deprived of upgrades in two key points
According to @Tech_Reve on Twitter, a relatively well-known leaker in the online space, Apple chose not to upgrade two important components of the iPhone 15 Pro Max. One is the sensor on the main camera, the 48-megapixel one, which will remain the same, according to the new information: the same Sony IMX803. Another upgrade that it seems that the new iPhone 15 Pro Max will not receive is in the display chapter.
Apple already has one of the best-performing screens on the market, capable of going up to 2,000 nits in sunlight, and that seems to be enough for another generation, as the panel will be identical. This information, however, contradicts the previously revealed details, which suggested a thinner bezel around the screen.
iPhone 15 Pro Max
M12 Panel(Same as 14PM)
imx803(Same as 14PM)
3nm A17 Bionic
LPDDR5 8GB
😔

— Revegnus (@Tech_Reve) May 27, 2023
But Tech_Reve also comes with some good news for iPhone fans. The 15 Pro generation will be the first with 8 GB of LPDDR5 memory in the Apple portfolio. All recent models in the Pro range have been shipped with 6GB of RAM. Also, A17 Bionic, the processor that will be the basis of the new Pro phones, will be the first mobile chip built on TSMC's 3nm architecture. Given that Apple has bought all the production capacity from the Taiwanese factory, this will most likely be the only processor of its kind in smartphones in 2023.
Other upgrades are expected, such as a USB-C port instead of Lightning, along with a camera with a periscopic lens for 6x optical zoom on the Pro Max variant. The iPhone 15 Pro model will remain at the current 3X zoom.
Of course, we only have information from one source, which contradicts some previous leaks that come from sources that inspire more trust based on past reputation. The iPhone 15 Pro Max isn't expected until September, and the phones should already go into production in the next few weeks to ensure sufficient stock at launch, so there won't be any major changes in the configuration of the new iPhone models from now on.