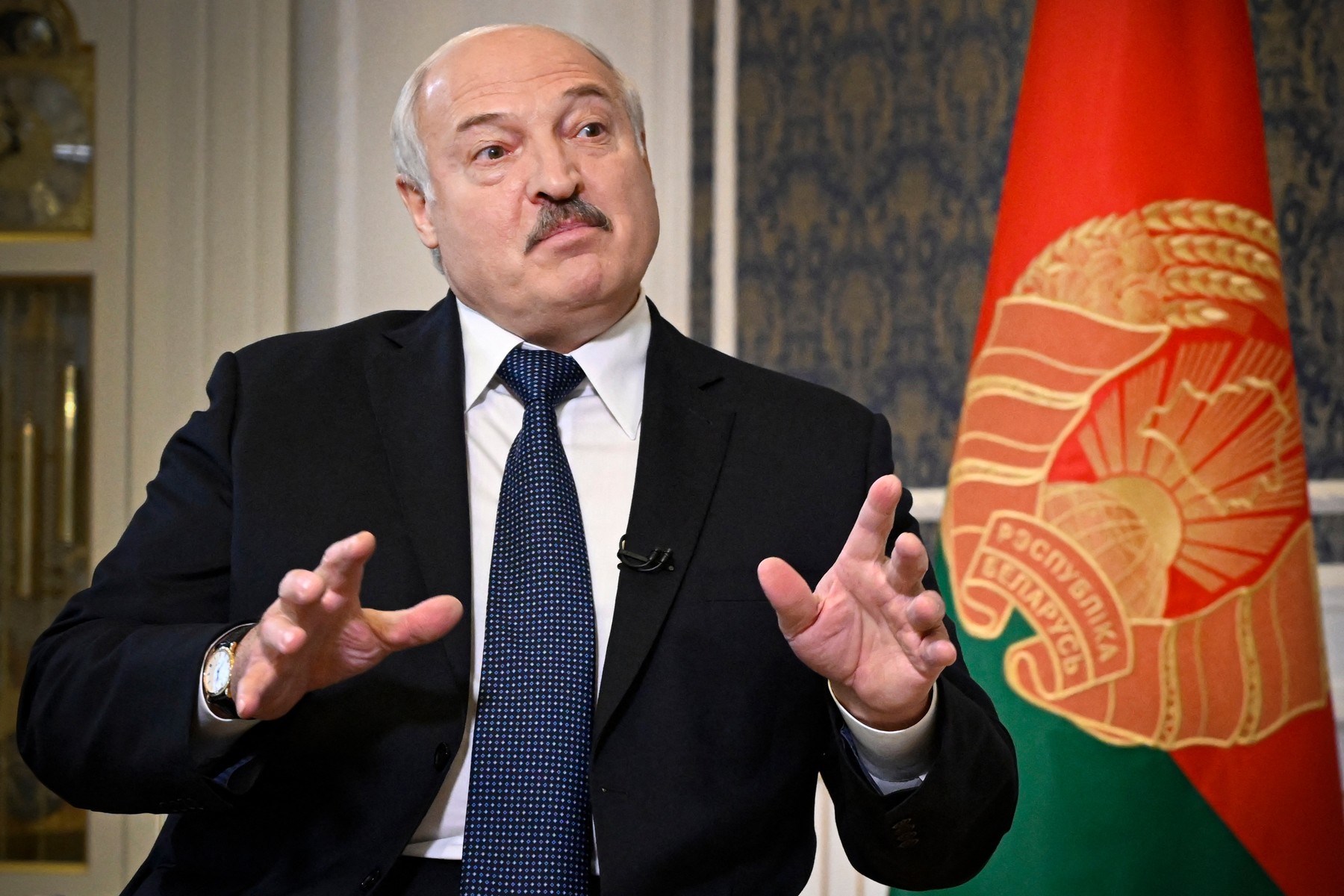 Russian media on Sunday published excerpts from an interview given by Belarusian dictator Alexander Lukashenko in Moscow during the Eurasian Economic Council on May 25. The interview was posted on Sunday, May 28, on the Telegram page of Russian propagandist Pavel Zarubin and picked up by state media, after rumors emerged that Lukashenko had been hospitalized in Moscow.
Valeri Tsepkalo, the Belarusian opposition leader, said on Saturday that after a meeting with Russian President Vladimir Putin, Lukashenko was taken to Moscow's Central Clinical Hospital in critical condition.
On Sunday, an interview with Russian propagandist Pavel Zarubin appeared on his Telegram page, but it was recorded on May 25, during the Eurasian Economic Council.
Lukashenko: Putin can give nuclear weapons to anyone who joins us
In the interview, Lukashenko stated that Russia will supply nuclear weapons to all countries that join the alliance between Belarus and Russia.
"If anyone is worried… I don't think Kassim Tokaiev [președintele Kazahstanului – n.red.] he is worried about this, but if something suddenly happens, then no one cares about Kazakhstan and other countries that have the same close relations as we do with the Russian Federation. It's very simple. [Țările – n.red.] should join the union of Belarus with Russia and that's it: there will be nuclear weapons for everyone," Lukashenko said, according to Pravda.ua.
According to Lukashenko, these countries have "a unique chance to unite".
Editor : R.K.