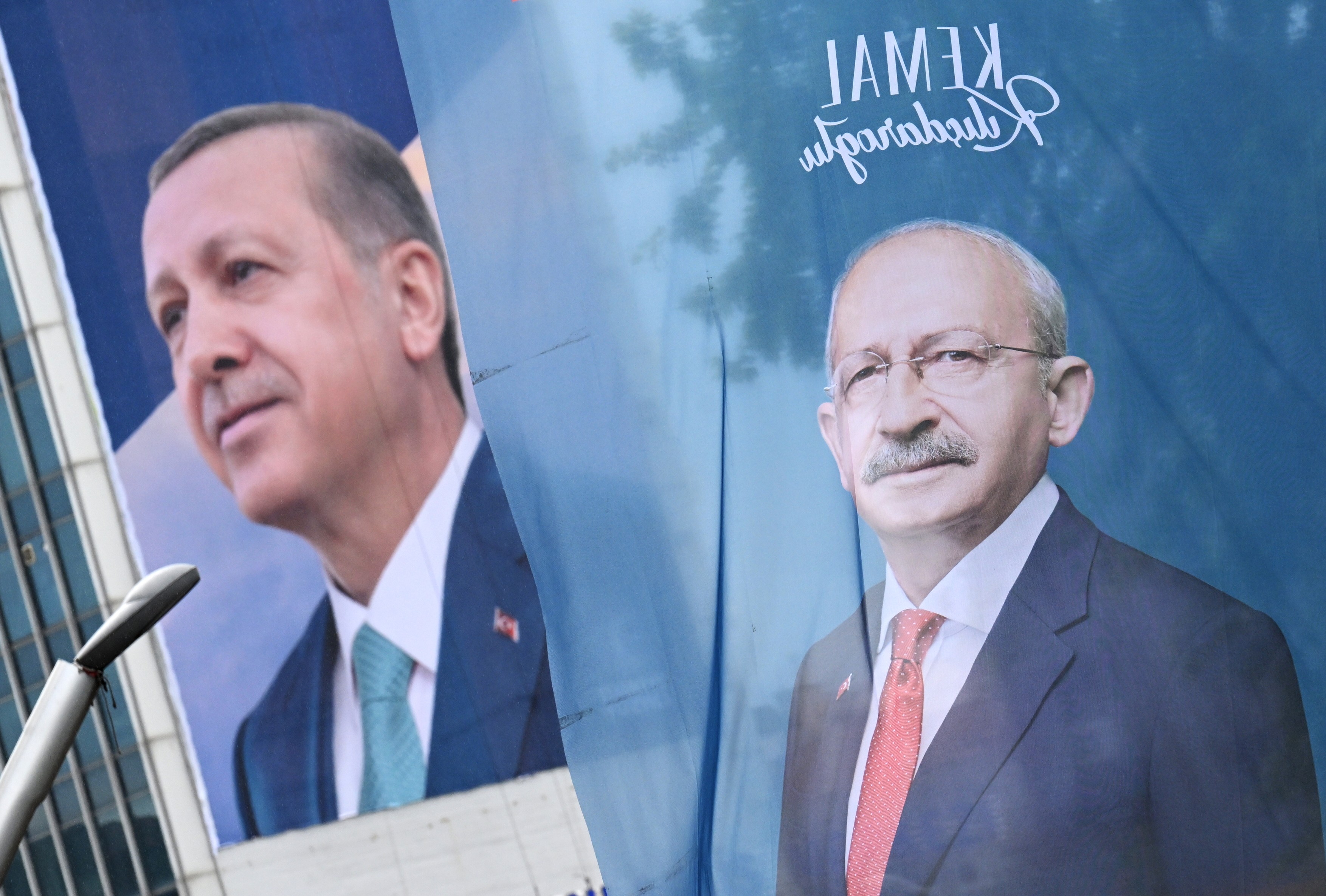 Turks are called to the polls on Sunday for the second round of presidential elections, which could lead to the extension of the reign of President Recep Tayyip Erdogan, who has been in power for two decades, writes Reuters.
UPDATE 07:00 Recep Tayyip Erdogan, 69, came first in the first round of voting with 49.51% of the vote, a higher than expected score but not enough to win in the first round, as happened in the previous two presidential elections.
His opponent, the candidate supported by six opposition parties, Kemal Kiliçdaroglu, 74 years old, obtained 44.88% of the votes in the first round, notes News.ro.
Read also: The last messages sent by Erdogan and Kilicdaroglu before the decisive vote for the leadership of Turkey. "It's the last chance"
Recep Tayyip Erdogan received, however, between the two rounds, the support of the third man in the presidential elections, the nationalist Sinan Ogan. These elections will determine not only who will lead NATO member Turkey, but also the political and economic direction of this regional power of 85 million inhabitants, especially in its relations with Russia, the Middle East and the West.
Also read: Kilicdaroglu against Erdogan. What are the stakes in Turkey's presidential election? Data about the second round of voting
An opinion poll conducted on May 20 and 21 gave Recep Tayyip Erdogan the winner with 52.7% of the votes, compared to 47.3% for Kemal Kiliçdaroglu. The vote of Kurdish voters, who represent about a fifth of the population, remains uncertain.
The pro-Kurdish People's Democratic Party (HDP) endorsed Kemal Kiliçdaroglu in the first round, but after the opposition candidate moved to the right to secure nationalist votes in the second round, the HDP did not explicitly name him and , instead, appealed to voters to reject him.
Polling stations will open at 08:00 local time (05:00 GMT) and close at 17:00 (14:00 GMT).
Read also: Erdogan has no emotions for the second round. How he transformed his country in the two decades since he was in power
Editor : M.D.B.